Chocolate Brownies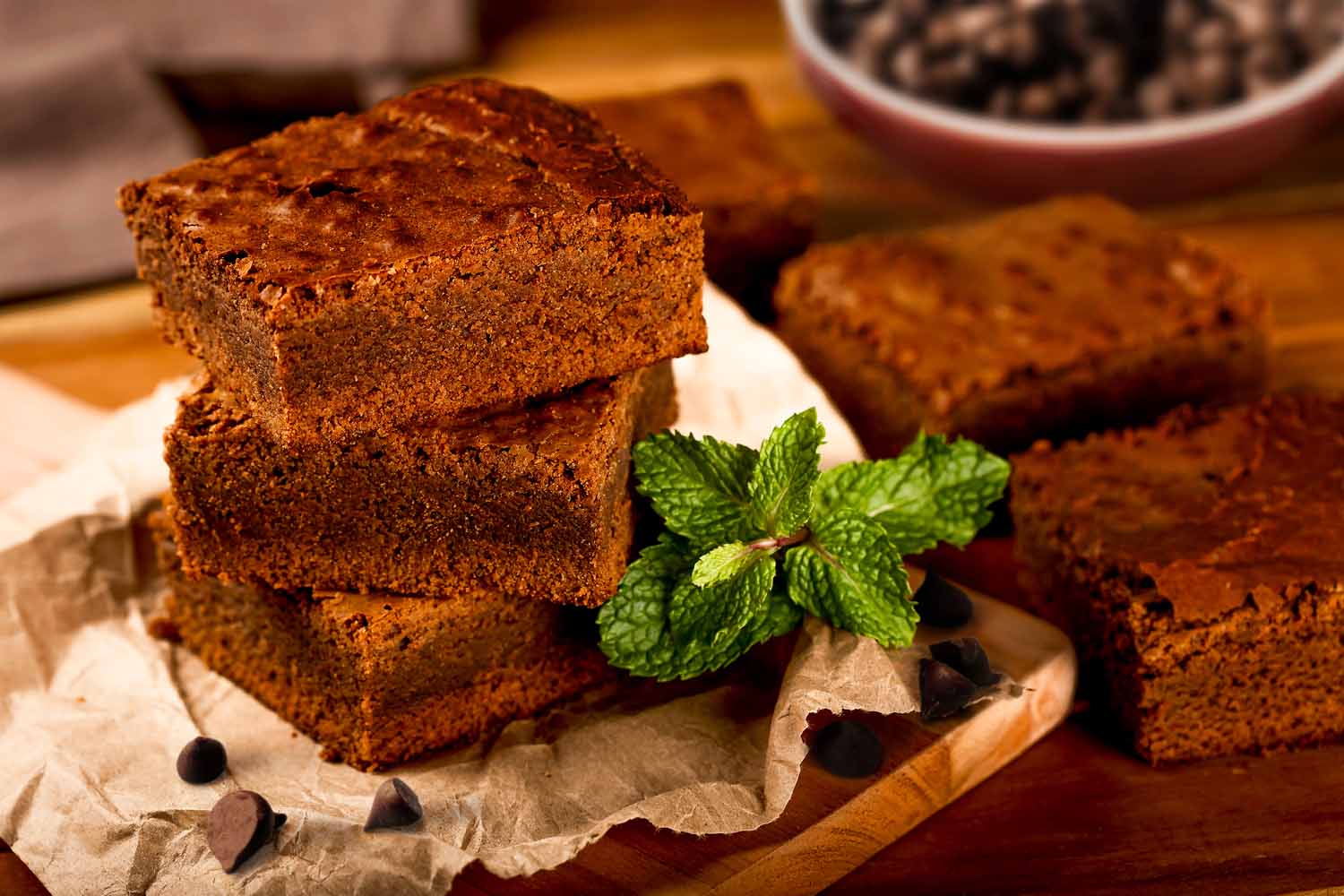 Treat your customers to a decadent chocolate delight with our delicious brownie recipe. Moist, fudgy, and buttery, our recipe utilizes Liquid Sunglow to help you bake the best brownies around.
Ingredients:
Sugar, granulated - 1.5

Cups

Flour, all purpose - .75

Cup

Cocoa powder - 2/3

Cup

Powdered sugar - .5

Cup

Dark chocolate chips - .5

Cup

Whole eggs, large - 2

each

Water - 2

tbs.

Vanilla extract - .5

tsp.

Salt - .75

tsp.

Liquid Sunglow - .5

Cup
Preparation:
Preheat oven to 325F.- degrees. Spray an 8x8 baking dish with cooking spray and line with parchment paper, then spray the paper.

In a mixing bowl combine the sugar, flour cocoa powder, powdered sugar, chocolate chips, and salt.

In another bowl, combine the eggs, liquid sunglow, water, and vanilla. mix well. Stir the 2 bowls together and combine well.

Pour the brownie mix into the baking ban and use a rubber spatula to smooth over the top. Bake in the oven for 40-48 minutes or until the toothpick comes out clean.

Cool completely before cutting.
Serving Suggestions:
This can be served with fresh whipped cream or a nice light fruit-flavored sauce to compliment the chocolate or create an incredible brownie sundae.