Chicken, Spinach, Grilled Pear and Smoked Mozzarella Salad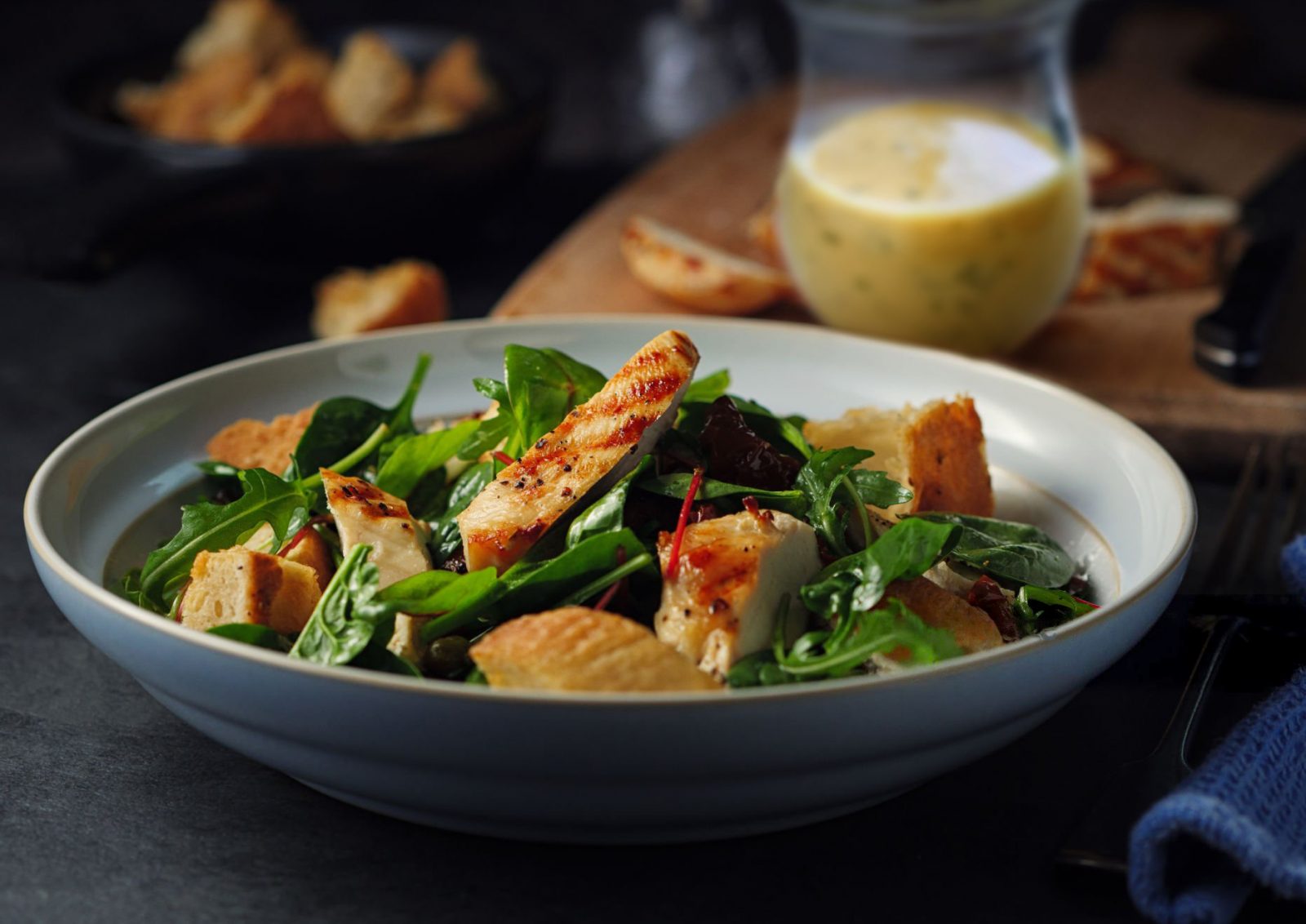 Encompassing a broad range of flavors and food groups, this recipe brings together chicken, spinach, pear, and mozzarella for a filling, nutritious, and sophisticated-tasting meal.
Ingredients:
Pear grilled, diced 1/2 " - 3

oz.

Spinach leaves - 3

Cups

Pine nuts, toasted - 3

tbs.

Marie's® White Balsamic Shallot Vinaigrette Dressing - 2-1/2

oz.

Tomatoes, pear, halves - 1/4

Cup

Mozzarella smoked , diced, 1/2 " - 3

oz.

Chicken grilled, sliced - 5

oz.

Red onion, julienne - 2

oz.

Carrot, shredded - 2

oz.
Preparation:
Mix all the ingredients together except for the chicken in a clean bowl and combine well.

Create a base with the spinach and build height with the remainder of the ingredients on the serving plate or bowl. Lastly, arrange the chicken slices across the top of the salad to finish the salad presentation.