Chicken Souvlaki Sandwich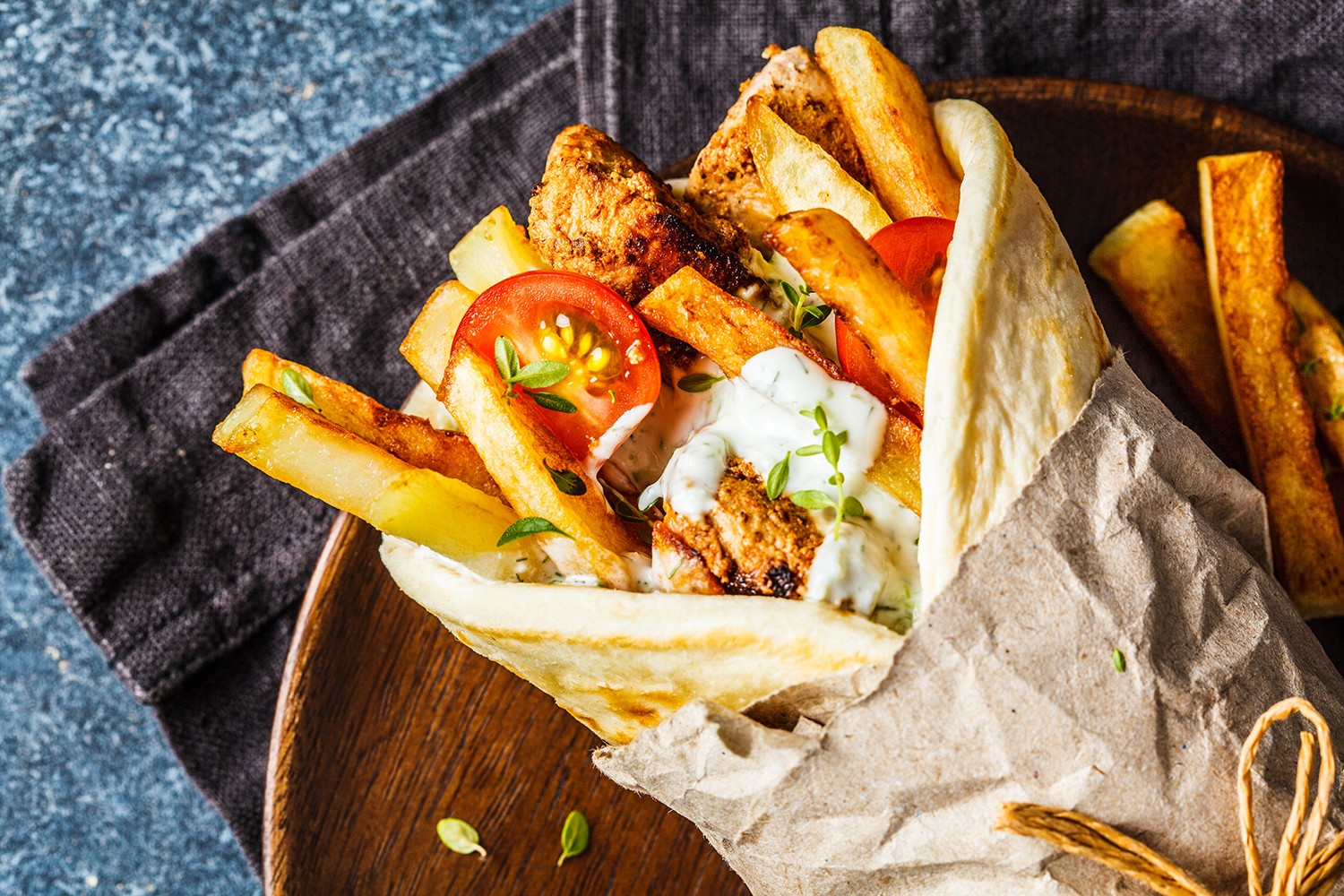 A delicious Mediterranean recipe, this chicken souvlaki sandwich covers all the highlights of Greek cuisine.
Ingredients:
Feta cheese, crumbled - 2

oz.

Spinach leaves, whole - 4-5

each

Chicken breast, 6 oz. - 1

each

French fries - 5

oz.

Flatbread, warmed - 1

each

Tzatziki Sauce - 2

oz.

Sliced tomatoes - 2

each
Preparation:
Grill the chicken breast until cooked through. Heat the flat bread on the flat top until warm on both sides.

Place the chicken breast on the flatbread and drizzle 1 oz. of the Tzatziki sauce over the chicken breast, top with the spinach leaves and tomato slices

Drizzle the remainder of the sauce and close the flatbread. Cut the sandwich in half. Shingle the sandwich and serve it with fries.