Chicken Caprese Sandwich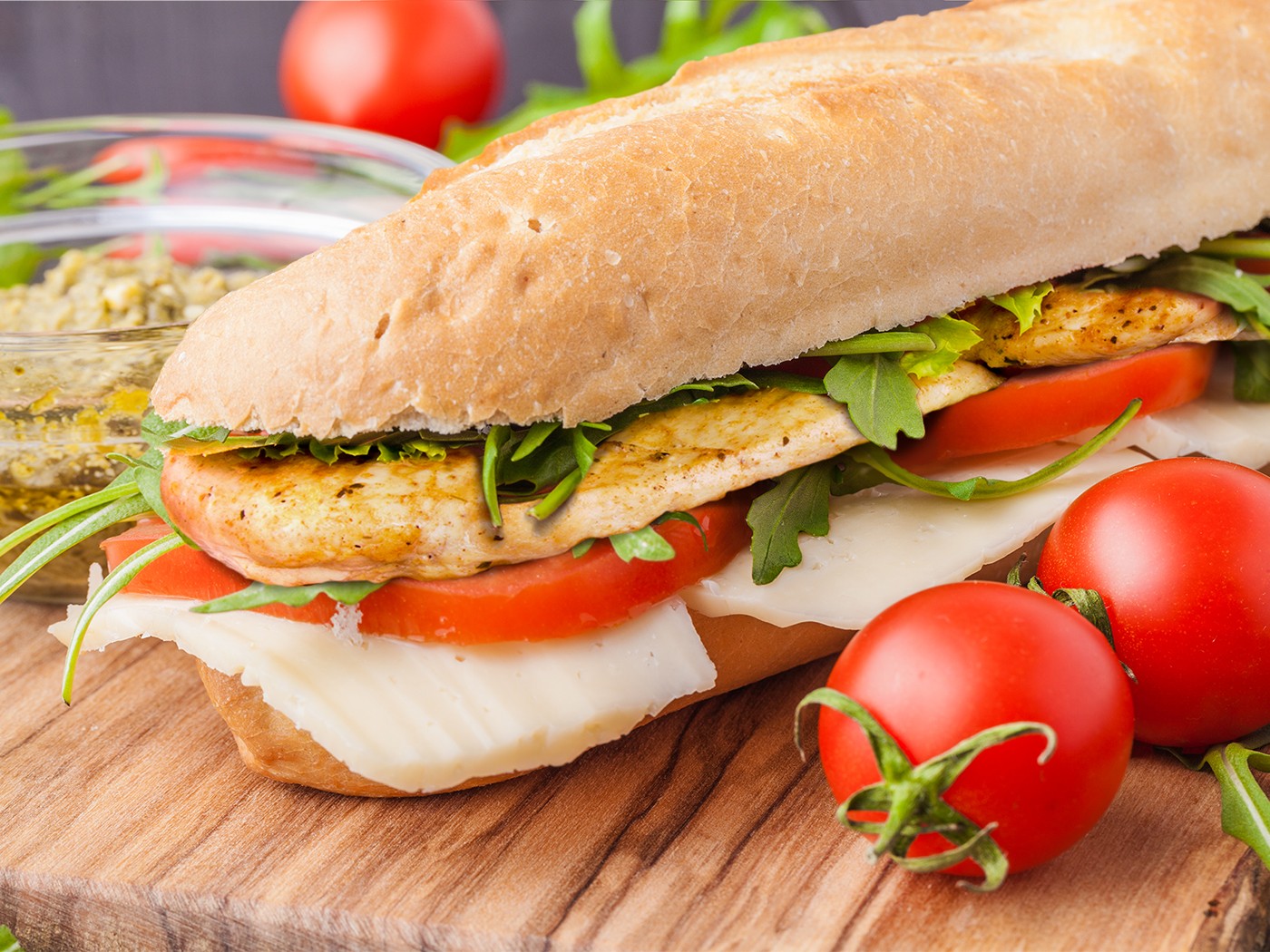 Give your customers a more global sandwich experience with this classic Caprese recipe. Fresh mozzarella, sliced tomatoes, and parmesan basil pesto help create a savory chicken sandwich that tastes quintessentially Italian.
Ingredients:
Parmesan basil pesto - 1

oz.

Fresh mozzarella, sliced - 3

pcs.

Baby arugula - .5

Cup

Tomatoes, sliced - 3

pcs.

French roll, 8 Inch - 1

each

Chicken breast grilled, sliced - 4

oz.

Marie's Italian vinaigrette - 1

oz.
Preparation:
Hinge the French roll with a knife. Spread the parmesan pesto on both sides of the bread.

Place the chicken, tomatoes, cheese, and baby arugula on the heel of the bread extending the ingredients evenly distributed across the entire length of the bread.

Drizzle the Italian vinaigrette over the arugula. Close the sandwich and cut it in half.