Caribbean Peach Slaw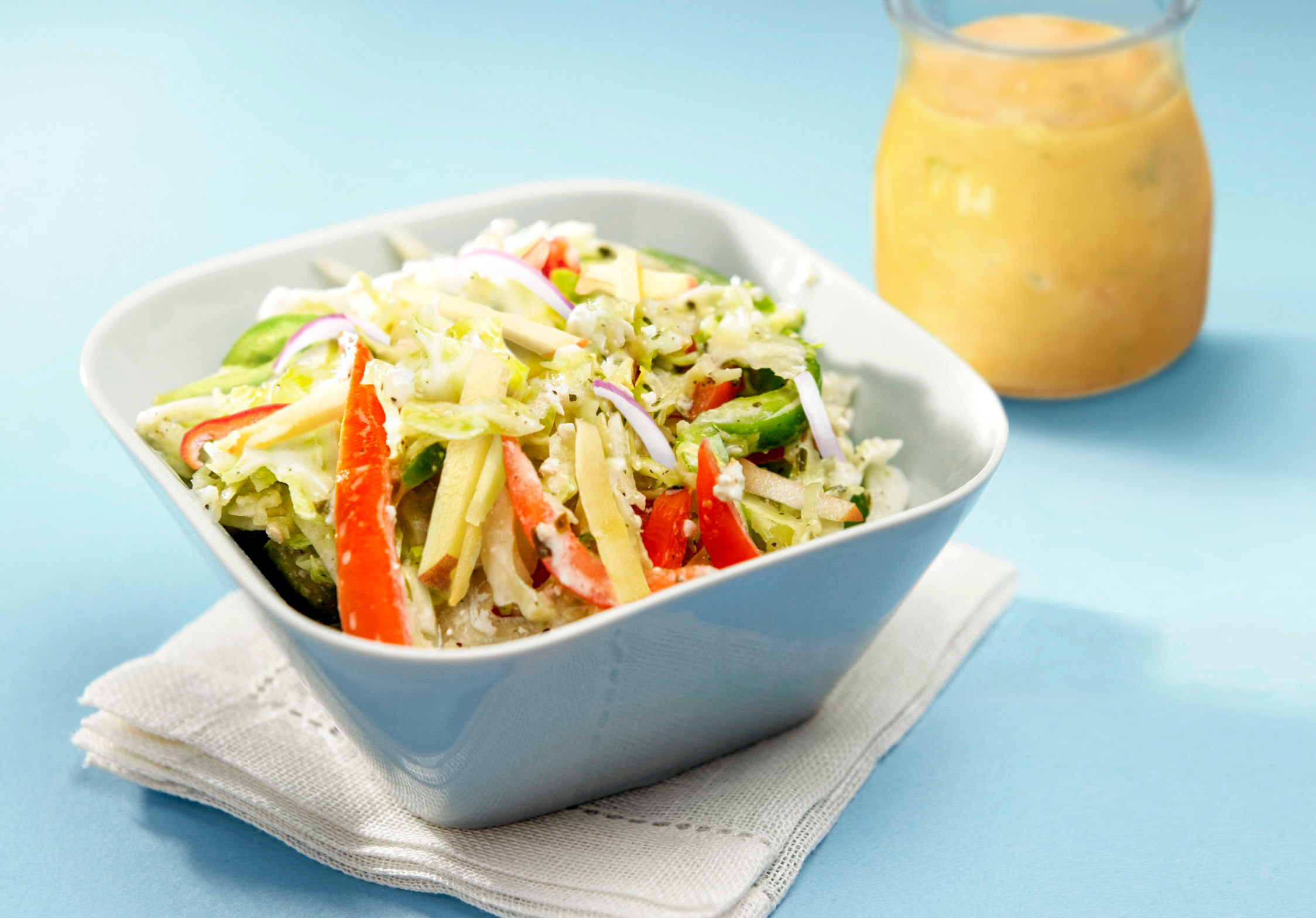 Perfectly balanced between spicy and sweet, this Caribbean peach slaw adds a fun, tropical touch to every menu. This simple recipe is easy to prepare while offering so many creative opportunities to spice up your regular cuisine.
Ingredients:
Red onion, julienne, thin - 1

Cup

Napa cabbage, julienne, thin - 1/2

gallon

Cilantro fresh, chopped - 1

bunch

Jalapeno, seeded, julienne thin - 3

each

Lime juice, fresh - 1/4

Cup

Peach, fresh, ripe, and julienne - 4

each

Red bell pepper, julienne thin - 1/2

Cup

Classic Gourmet® Select Deluxe Whipped Salad Dressing - 1/2

Cup

Marie's® Italian Vinaigrette Dressing - 1

Cup

Sauce Craft™ Caribbean Jerk Sauce - 1

Cup
Preparation:
Add in all of the ingredients except for the peaches into a mixing bowl and blend well.

Fold the peaches in gently so the fruit does not get mushy.

Gently place on the serving dish and place all of the salad ingredients on top of the salad as much as possible.