Caribbean Jerk Chicken Salad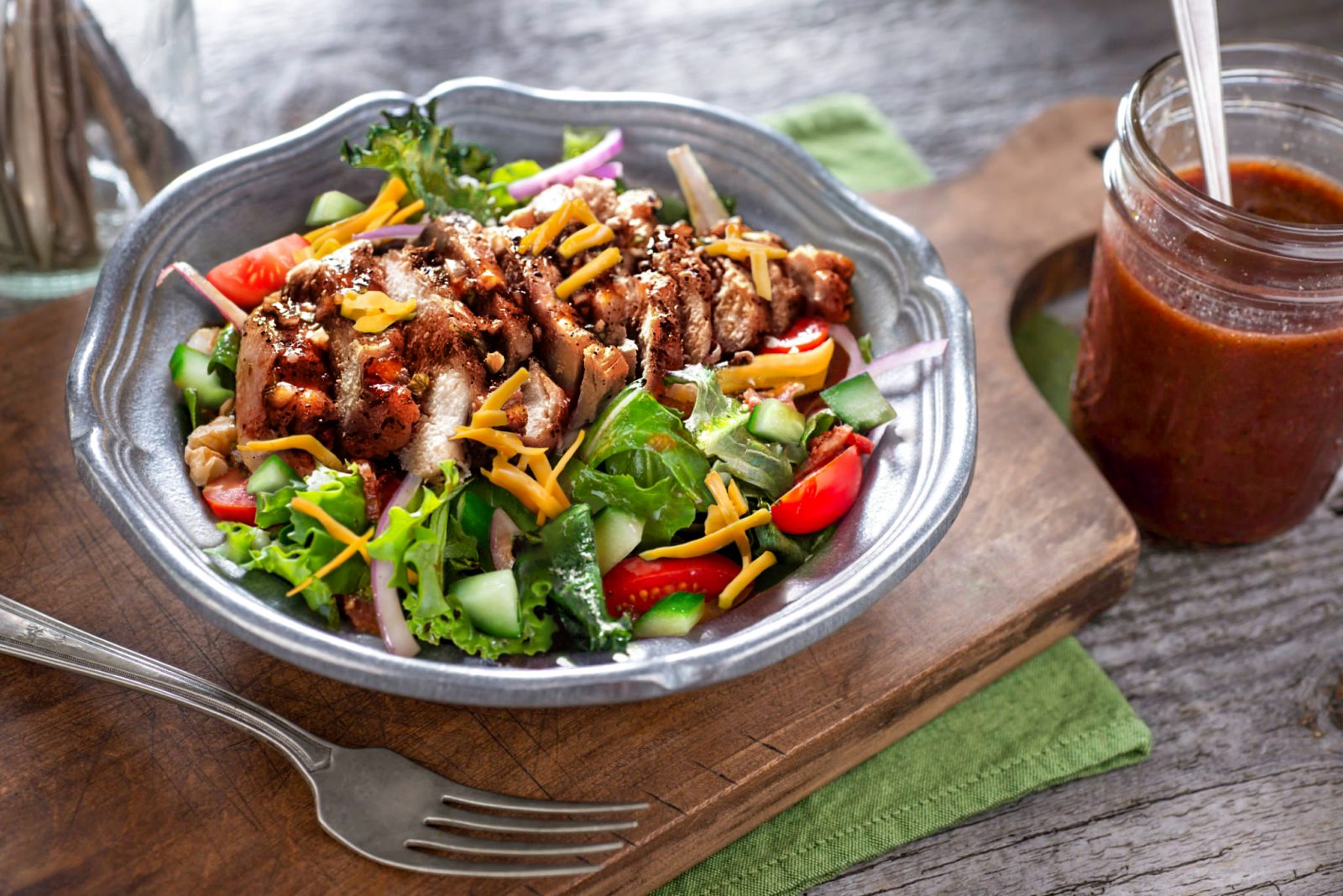 While most customers don't associate salads with spicy, our fiery recipe is sure to change some minds. Featuring chicken generously seasoned in incendiary Caribbean Jerk sauce, this salad effortlessly appeals to spicy food fanatics or anyone looking for a more exciting type of salad.
Ingredients:
Cheddar cheese, grated - 2

Cups

Cucumbers, diced - 1

Cup

Pear tomatoes, halves - 2

Cups

Mixed greens - 6

Cups

Red onion, julienne - 2

Cups

Grilled chicken, cut into thin slices - 8

oz.

Sauce Craft™ Caribbean Jerk Sauce - 8

oz.
Preparation:
In a clean bowl mix all the ingredients except for the greens with the Sauce Craft Caribbean Jerk Sauce and blend well.

Place the mixed greens on the bottom of the serving vessel and the remainder of the ingredients on top of the greens. Arrange the sliced chicken over the surface of the salad.