Buffalo Fried Shrimp Tacos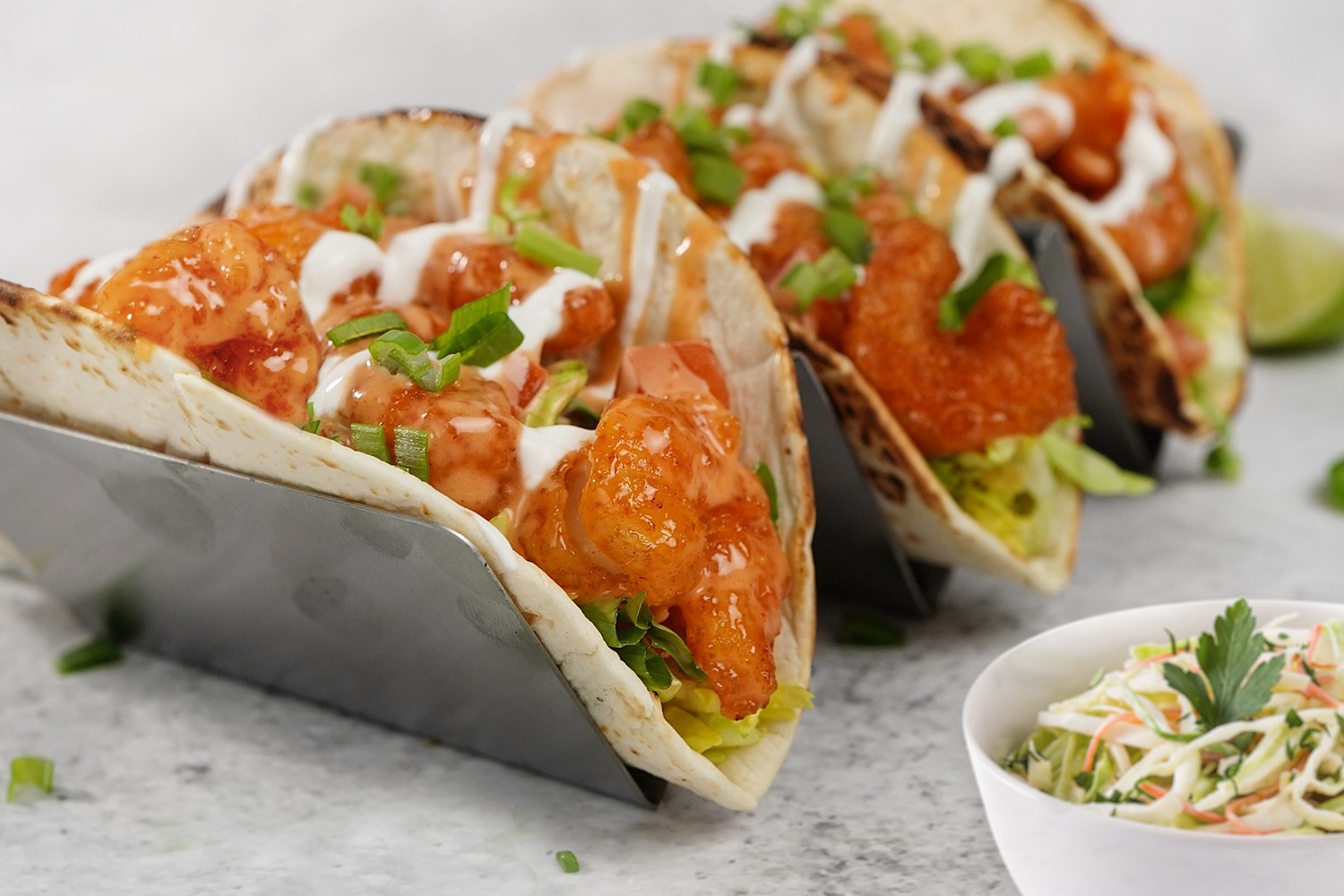 Start with crispy shrimp, fried golden brown, toss in the buffalo sauce, and top it all off with a sprinkle of cabbage and blue cheese. These delightfully spicy shrimp tacos are sure to become a fast favorite with guests and regulars alike.
Ingredients:
Shrimp breaded, fried, prepared - 3

oz.

Sauce Craft Buffalo Sauce - 3

oz.

Cabbage blend - 3

tbs.

Blue cheese, crumbled - 3

tbs.

Flour tortillas, 6" - 3

each

Hidden Valley Ranch Dressing - 3

oz.

Green onions, sliced - 2

tbs.
Preparation:
Fry the shrimp to a golden brown in the deep fryer at 375F.- degrees. Heat the tortillas on the flat top.

Place the tortillas on the plate. Place the 1 tbs. of cabbage blend on the tortillas, toss the shrimp in with the buffalo sauce, and place on the cabbage. 1 oz. wt. of shrimp per tortilla.

Sprinkle the blue cheese over the fried shrimp and drizzle the shrimp with ranch and finish with sprinkling the sliced green onions on the taco. Proceed with the other 2 tacos and build-out in the same order. Place the tacos onto the metal holders and the taco are ready to go.
Serving Suggestion:
The nice thing about this recipe is that if you don't like shrimp you can use any other type of protein. You can also change out the sauces too.