Buffalo Chicken Sandwich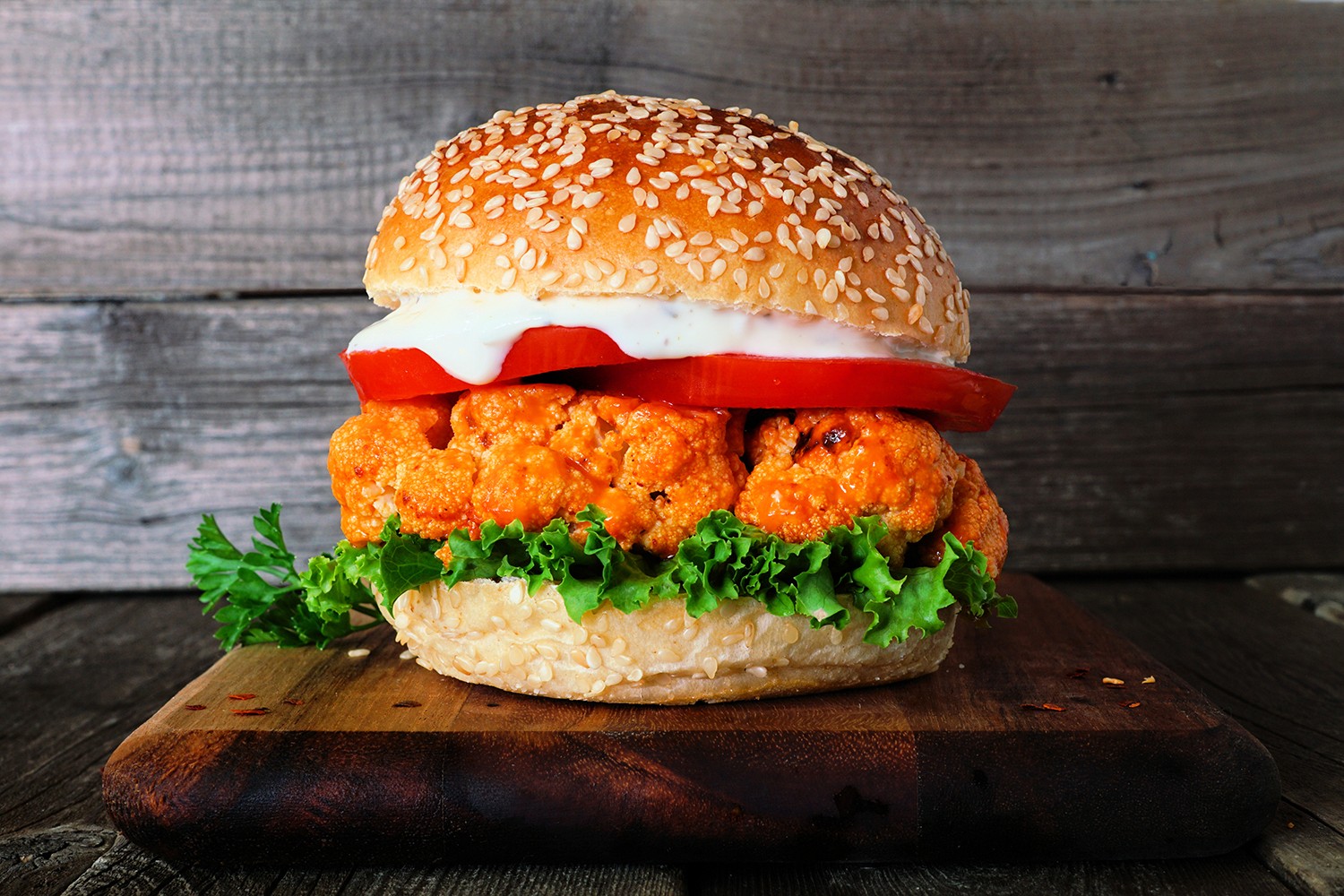 Featuring juicy chicken breast slathered in buffalo sauce; this simple sandwich is sure to become a fast favorite with your clientele. Spicy chicken sandwiches are the hottest trend for customers right now and this recipe ensures that yours will rank among the very best.
Ingredients:
Fried breaded chicken - 6

oz.

Sauce Craft™ Buffalo Sauce - 3

oz.

Roll, cut and toasted - 1

each

Phase® Liquid Butter Alternative - 1

oz

Marie's® Super Blue Cheese Dressing - 1

oz.

Red onion, sliced - 1

slice

Shredded lettuce, prepared - 1

oz.

Sliced tomatoes - 2

slice
Preparation:
Fry the chicken in a 350F. degree deep fryer and cook until golden brown and 165F. degree internal temp is achieved. Hold warm.

On the bottom roll place the shredded lettuce, onion, and tomato.

Toss the chicken with the Sauce Craft Buffalo Sauce until all sides are covered, then place on the bottom bun.

Top the chicken with Marie's super blue cheese dressing and close the sandwich.