Brown Rice Tabbouleh Chicken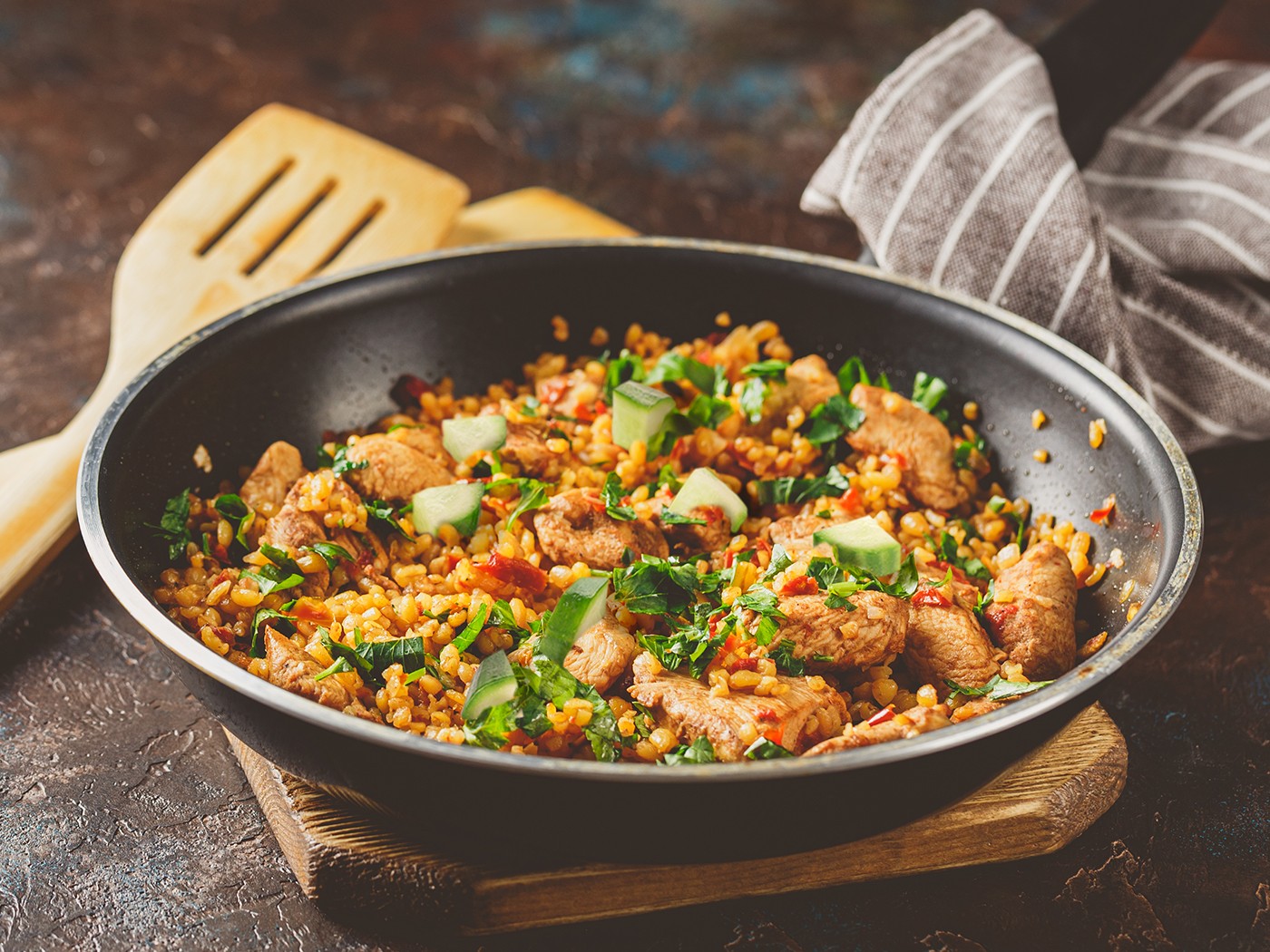 A staple of middle eastern cooking, tabbouleh helps support your main menu items as a simple and versatile side dish. Best served alongside any sort of seafood or with grilled skewered chicken and grilled vegetables.
Ingredients:
Cooked brown rice - .5

gallon

Mint, chopped - .5

Cup

Italian parsley, chopped - 1

Cup

Salt and black pepper - To taste

Tomatoes, diced, Roma - 2

Cups

Lemon juice, fresh - .5

Cup

Cucumber, diced - 1

Cup

Hidden Valley Golden Italian vinaigrette - .5

Cup

Grilled chicken breast - 12-

6 oz.
Preparation:
In a clean bowl add all the ingredients together and blend well.

Adjust the flavor as needed to get the desired flavor. Plate the salad on the serving plate and slice the chicken breast fan across the top of the salad.
Serving Suggestions:
In addition to the grilled chicken, it is also great with all seafood, or grilled vegetables. Or it can be served as is on the side.