Braised Korean Short Ribs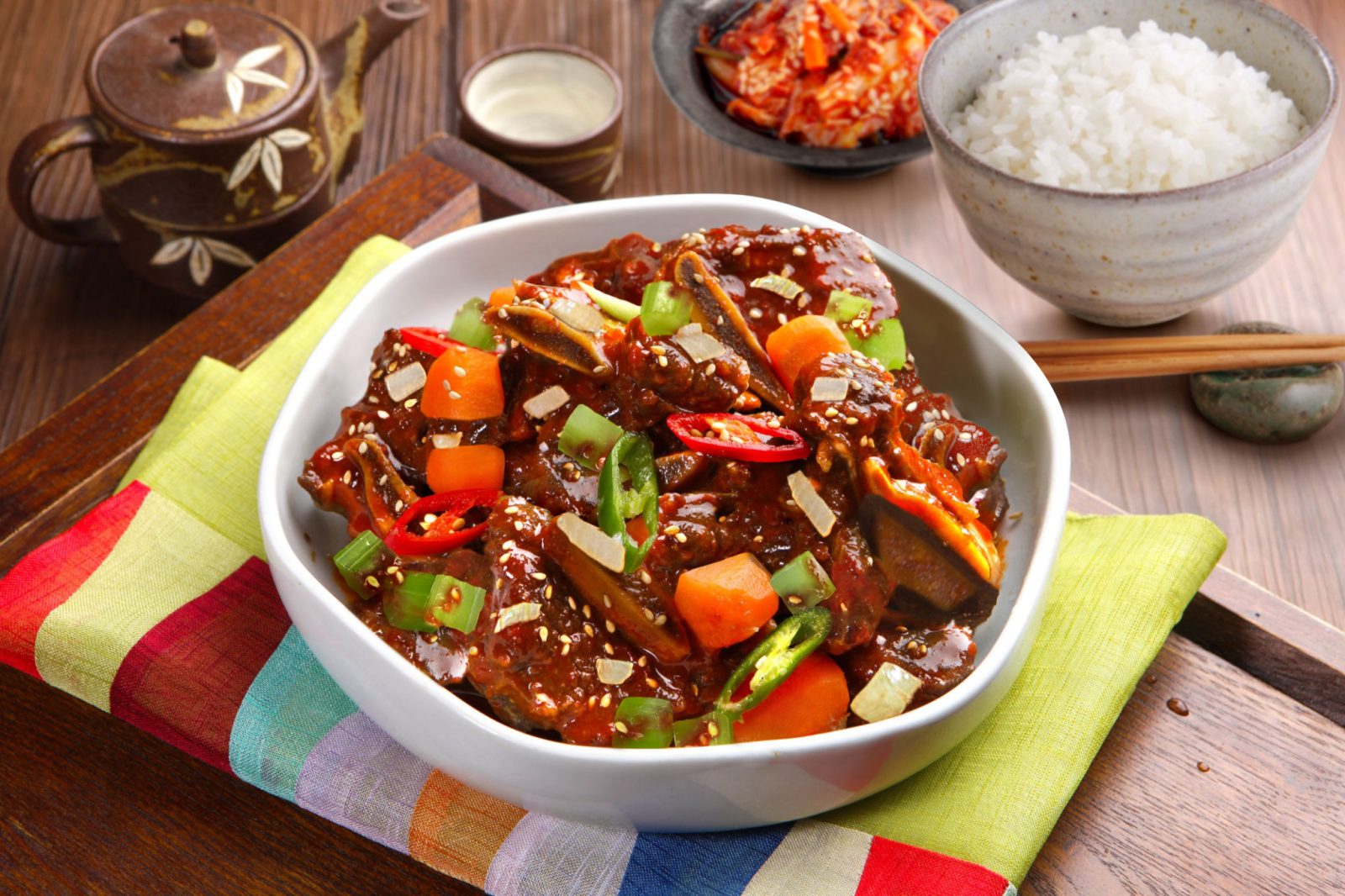 Tender and delicious, these braised Korean short ribs are rich with flavor and come right off the bone. An absolute must-have menu item for any serious BBQ restaurant.
Ingredients:
Short ribs, cut - 12

lbs.

Carrot, diced 1/2 " - 1

quart

Celery, diced 1/2" - 1

quart

Onion, diced 1/2" - 1

quart

Thyme, rosemary, and sage, Fresh chopped - .25

each

Flour, all-purpose - 5

Cups

Tomato sauce - 2

Cups

Water - 1

gallon

Classic Gourmet Beef Base - 6

oz.

Sauce Craft Gochujang - 1

quart

Phase, LBA - As needed

Red wine - 1

bottle
Preparation:
In a large pan heat the Phase and flour the short ribs. Place the short ribs in the hot pan to brown on all sides.

Once all the short ribs are browned off pull the short ribs out and add in the vegetables, herbs and stir until they are tender.

Deglaze with red wine, place the short ribs back into the pan. Place the tomato sauce, water, beef base, and Gochujang sauce into the pan. Allow to come to a boil.

Place the pan into an 350F. temp oven for 3-4 hours until the short ribs are tender.
Pull from the oven and allow to cool. Separate the meat from the fat and the bone. Reserve the vegetables and liquid for a sauce.
Serving Suggestions:
Use on tacos or burritos, used in bowls with rice or cauliflower rice, can be used as an entrée, can be made as a sandwich, or a burger topper as a meat add-on.