Boom-Boom Mayo Sauce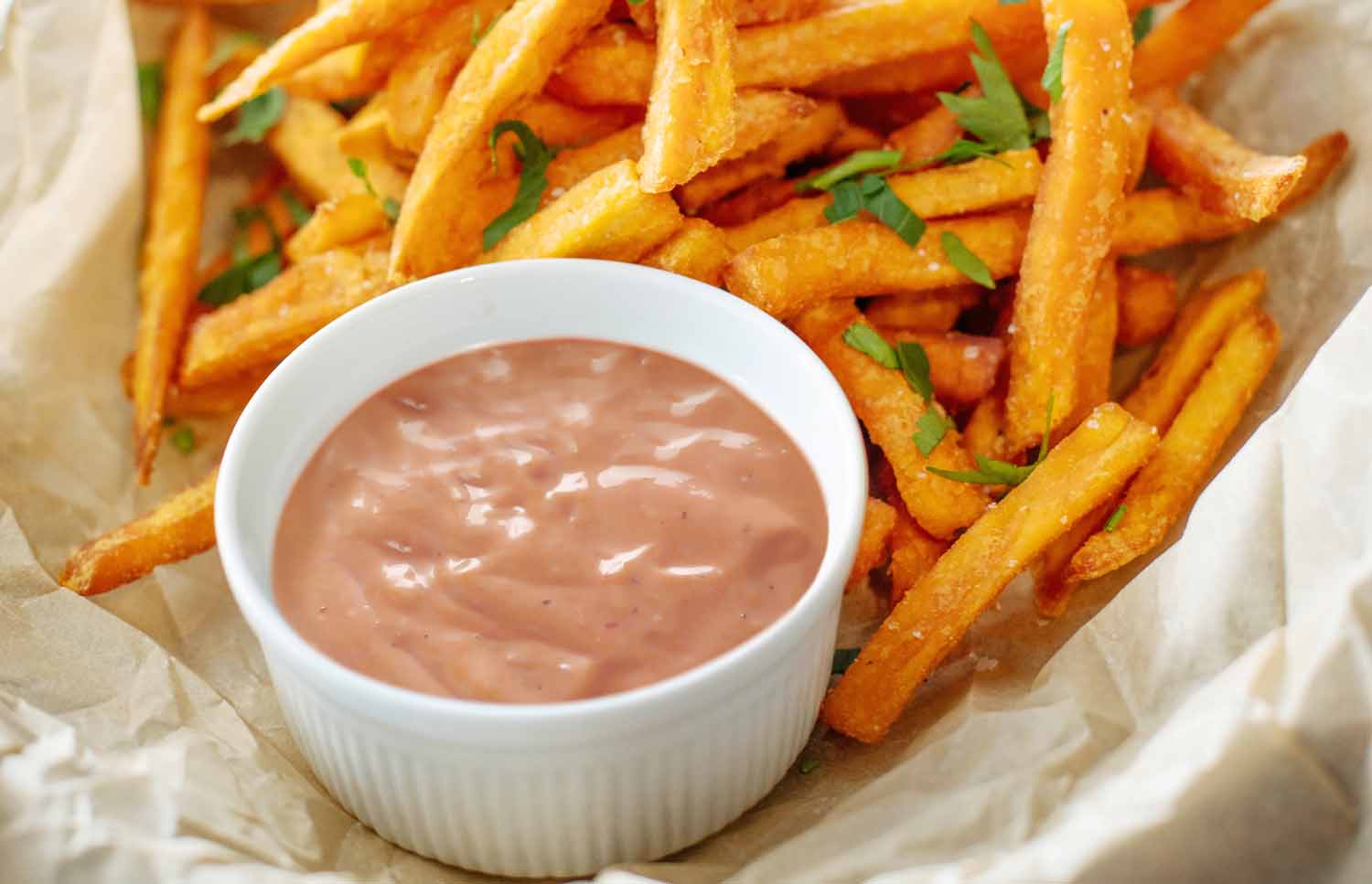 An explosively flavorful mix of mayo, garlic, sweet chilis, and honey sriracha, boom-boom mayo sauce is a savory secret weapon that belongs in every chef's arsenal. No blandness can withstand the power of the boom-boom.
Ingredients:
Garlic powder - 3

tsp.

Sauce Craft Sweet chili sauce - .5

Cup.

Catsup - 6

tbs.

Classic Gourmet Mayonnaise - 3

Cup

Sauce Craft Honey Sriracha sauce - .5

Cup.

Salt - 2

tsp.
Preparation:
Combine all the ingredients and blend well. Place in a clean storage container and store in the refrigerator until needed.
Serving Suggestions:
Great sauce for fried appetizers, burgers, chicken sandwiches, wraps.