Blueberry Ricotta Pizza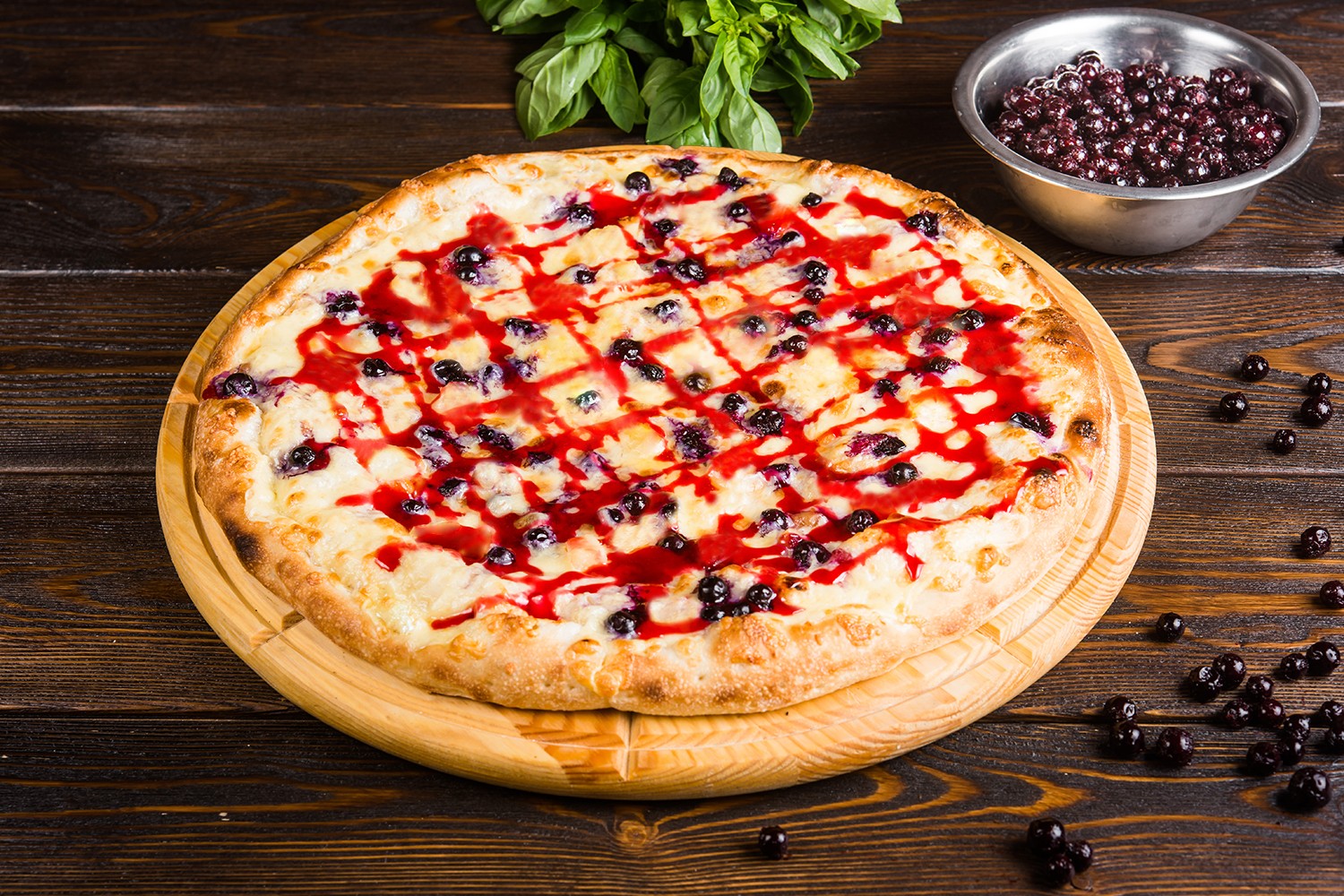 With its unique blueberry topping, this gourmet pizza offers an intriguing experience that will prove irresistible to pizza lovers. The sweetness of the blueberries mixes exquisitely with the creaminess of the ricotta for a pizza that tastes closer to a dessert than a classic pizza.
Ingredients:
Pizza Dough, 10- inch - 1

each

Marie's® Blueberry Pomegranate Vinaigrette - 1/2

Cup

Phase® Liquid Butter Alternative - 1

oz.

Mozzarella cheese, shredded - 1/2

Cup

Ricotta cheese - 3/4

Cup

Parmesan cheese, grated - 1/4

Cup

Basil, julienne fresh - 2

tbs.

Fresh Whole Blueberries - 1/4

Cup

Smahsed Blueberries - 1/4

Cup
Preparation:
Brush the Phase LBA on the crust of the pizza dough.

Take a 1/4 cup of the vinaigrette and toss with smashed blueberries.

On the pizza dough sprinkle the mozzarella cheese, dollop the ricotta cheese and place the blueberries over the cheese.

Bake the pizza in a 500F. degree oven until golden brown. Finish the top of the pizza with whole blueberries tossed in the vinaigrette and julienne basil.

Cut the pizza into 8 equal slices and serve.
Serving Suggestions: Great for sharing pizza as an appetizer. This can also be used as a dessert pizza by adding some whipped cream on top.