Blue Cheese-Herbed Dumplings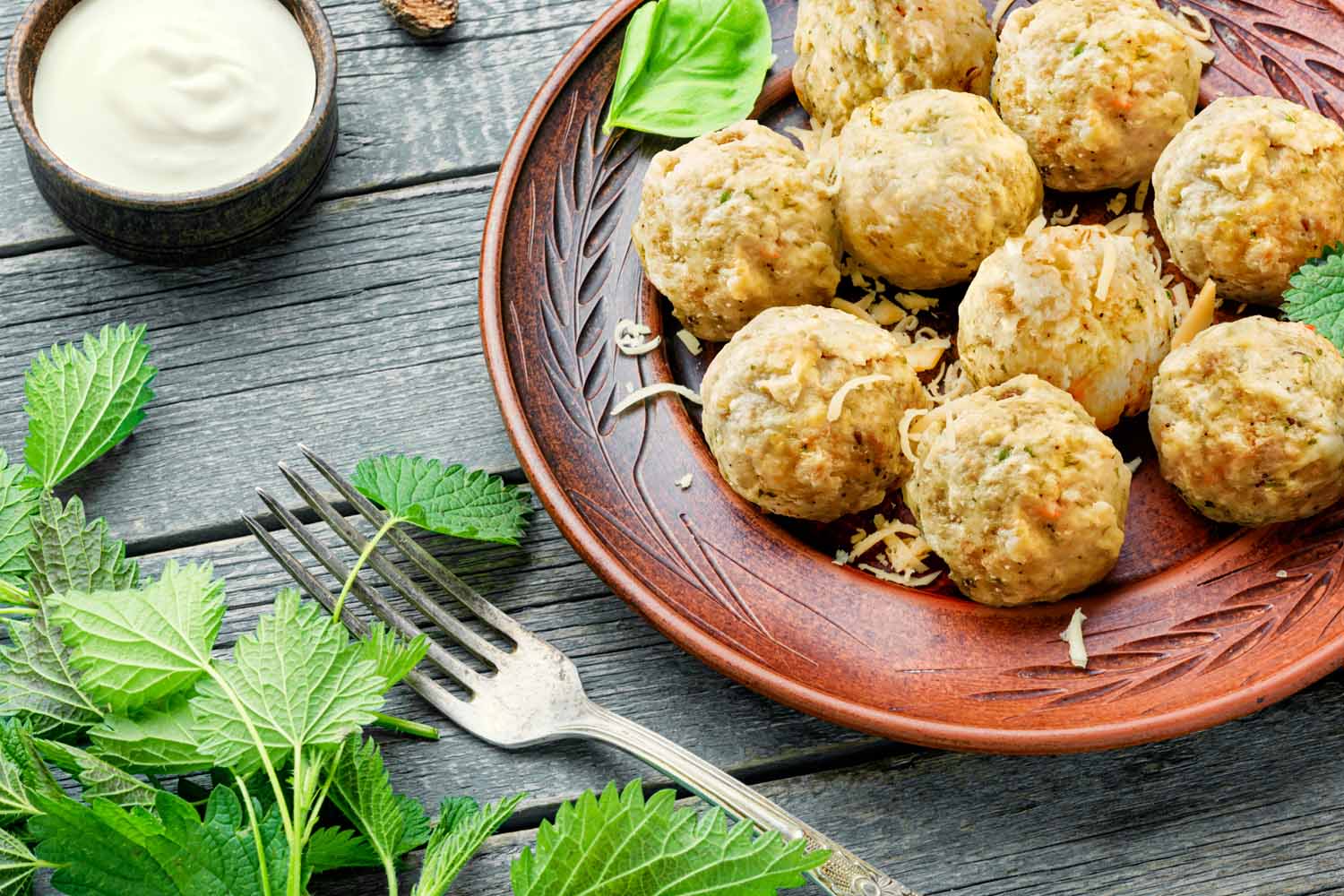 Infused with fresh-cut herbs and blue cheese dressing, these dumplings are fancy and full of flavor. A quick prep time and low ingredient count make this an ideal hors d'oeuvre for upscale, sit-down dining.
Ingredients:
Thyme fresh, chopped - .25

Cup

Italian parsley, fresh and chopped - .5

Cup

Biscuit mix - .5

gallon

Water - 2

gallon

Salt and pepper mix - As needed

Flour, all purpose - As needed

Water - .5

gallon

Salt, kosher - .5

Cup

Marie's Super Blue cheese dressing - 2

Cups
Preparation:
Combine the dry biscuit mix and water to form a sticky dough. Fold In the herbs, blue cheese dressing, and mix well. The dough needs to be sticky!

Boil water with salt, once a rapid boil is achieved using a spoon drop in 1 oz. dumplings into the boiling water.

Cook the dumplings until they float to the top, then pull them out and place them on a sheet pan to cool. Ensure they are entirely cooled off. Place them in a clean container and keep them covered to avoid them from getting dry and hard when stored in the refrigerator.