Blue Cheese Grilled Pineapple Dressing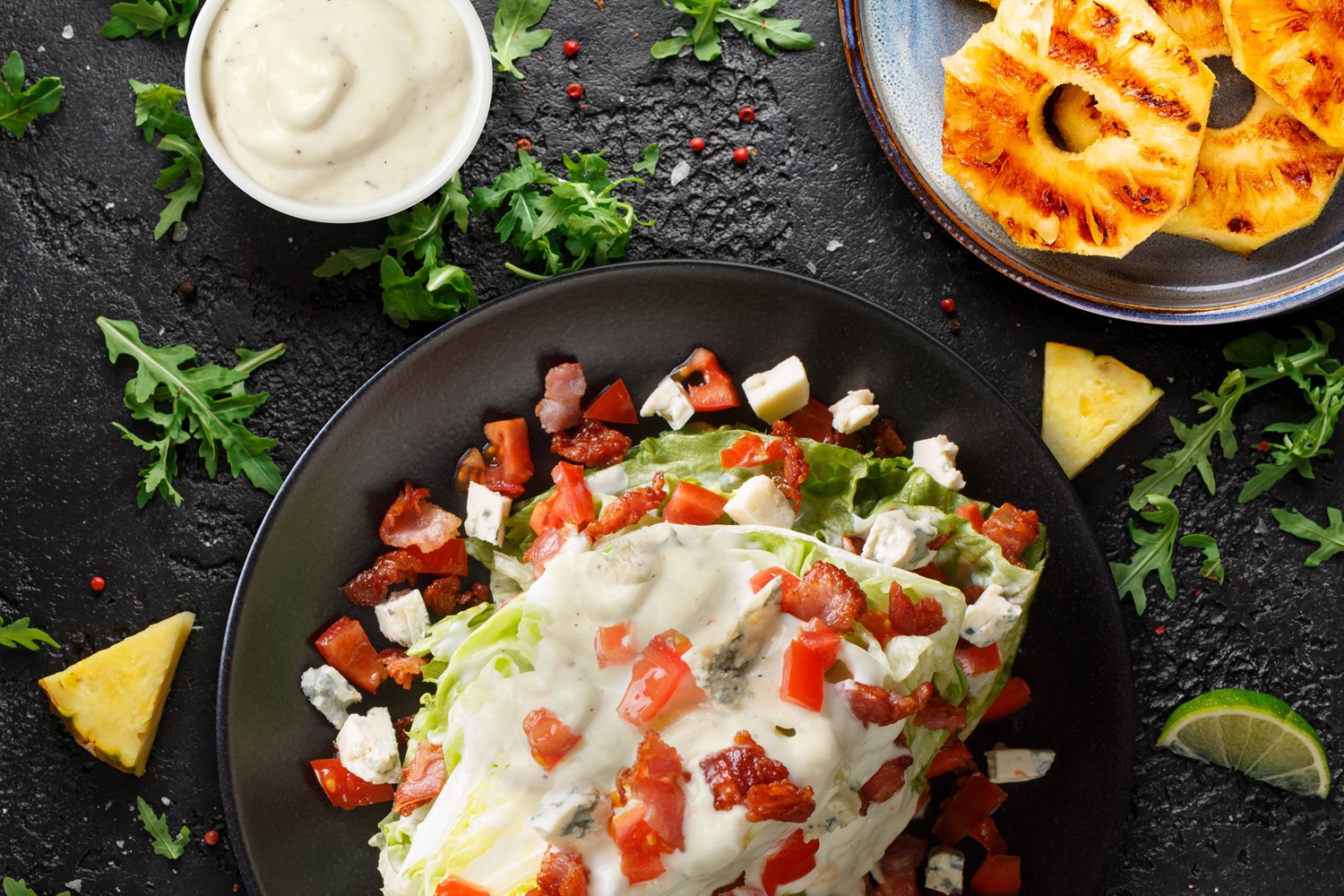 Give your customers a taste of paradise with this Blue Cheese and Grilled Pineapple Dressing. Tart and exotic, this flavorful condiment imbues your salwith ads with a uniquely tropical twist.
Ingredients:
Marie's Chunky Blue cheese dressing - 1

quart

Fresh Basil, diced small - .5

cups

Pineapple grilled, cut into, 1/4" dice - 2

cups
Preparation:
In a clean bowl fold all the ingredients together and combine well. Do not over mix.

Place the completed sauce into a clean container and hold it in the refrigerator until needed.
Serving Suggestions:
Can be used on salads, a dip for vegetables, and can be used for the overall dipping sauce in general.