Blackened Tuna Dynamite Mix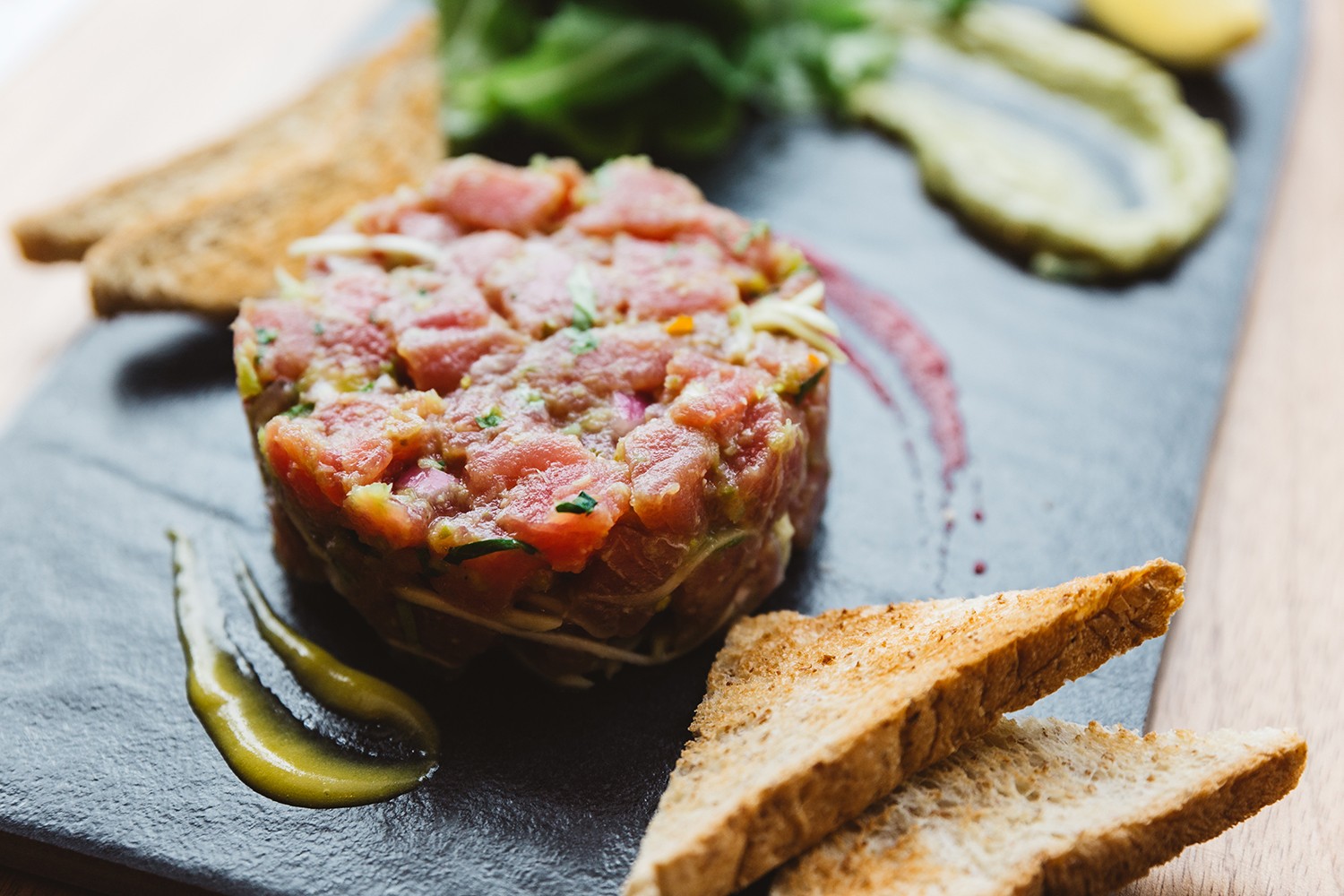 Pan-seared and coated in gochujang and sweet chili sauces, our blackened tuna dynamite mix can be served standalone or to add an extra pop to other entrees. This simple seafood recipe provides a whole lot of bang for your buck.
Ingredients:
Seared Blackened Tuna 1/2" diced-prepared - 2

lbs.

Sauce Craft Sweet chili sauce - 1

Cup

Sauce Craft Gochujang Sauce - 1

Cup

Green onions, sliced thin - 1

Cup

Classic Gourmet Mayonnaise - 1

Cup

Salt, kosher - As needed

As needed
Preparation:
Place all the ingredients in the mixing bowl and gently fold together until well combined.
Place in a clean container and store in the refrigerator until needed.
Serving Suggestions:
This mix can be used as a filling in a street taco topped with a crispy garnish, or a nice appetizer using fried wonton chips topping with the tuna mix, a drizzle of sweet chili ranch topped with micro cilantro to finish, or built up into a tuna tower with layers of crushed avocado, edamame, sushi rice, and blackened tuna mix.