Blackened Mahi-Mahi Crispy Salad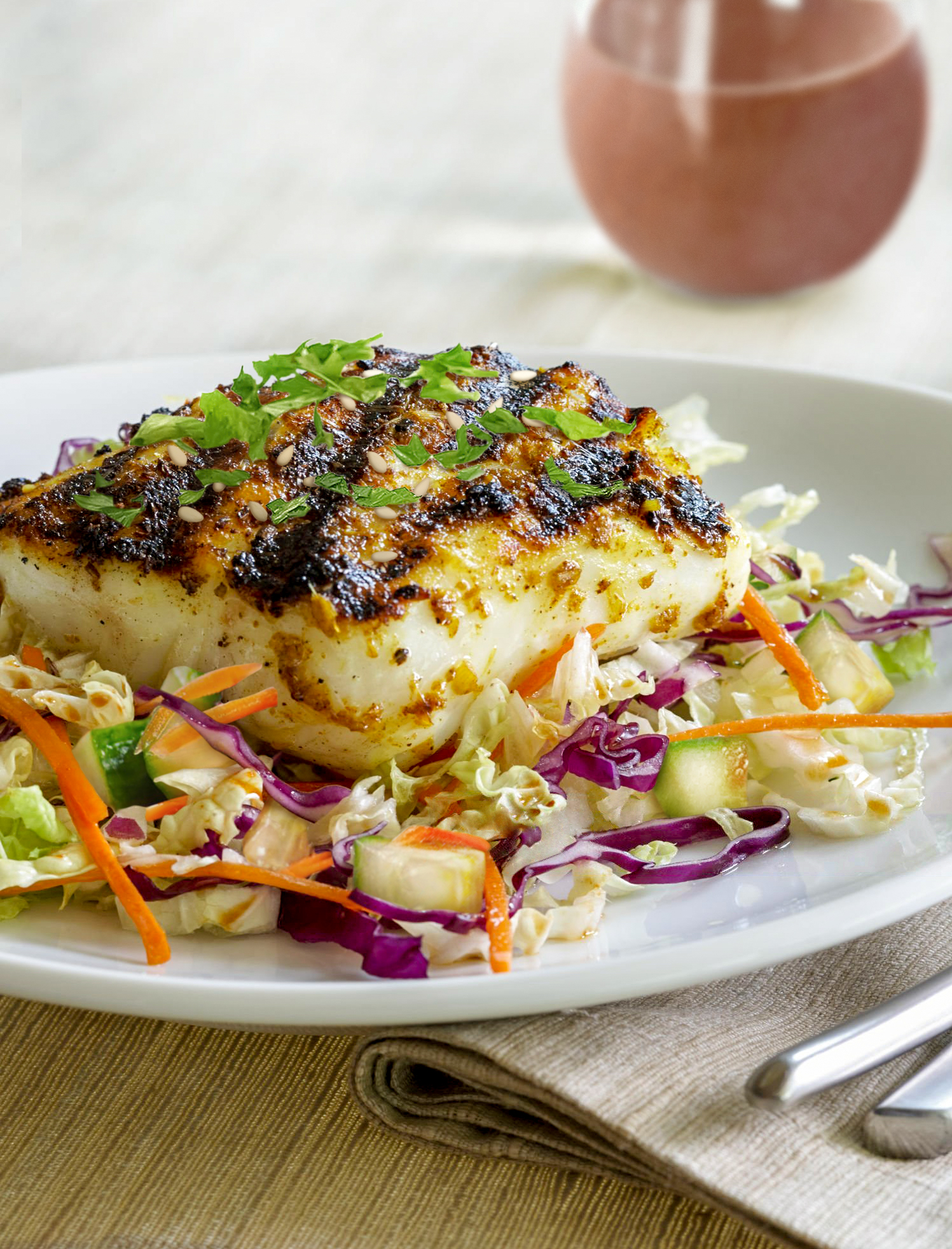 Blackened Mahi Mahi serves as the centerpiece of this crisp and spicy seafood salad, while fried wonton strips and Hidden Valley Asian Sesame Dressing dressing infuses the recipe with a unique and distinct Asian flavor that's sure to impress your clientele.
Ingredients:
Hidden Valley® Asian Sesame Dressing - 3

oz.

Fried wonton strips - 1

Cup

Toasted sesame seeds - 1

tsp.

SunGlow® European Style Butter Blend Liquid - 2

tbs.

Mahi-Mahi filet, 7 oz., blackened - 1

each

Cucumber, diced, 1/2 inch - .5

Cup

Blackened spice - 2

tsp.

Spring Salad mix - 2

Cups

Carrot, julienne, thin - 1

oz.

Blackened Spice - 1

tsp.

Parsley fresh, chopped - 1

tbs.
Preparation:
Rub Liquid Sunglow and dust with 1 tsp. of blackening spice on each side of the Mahi Mahi and place on the hot sauté pan and cook to 135F. degrees. Make sure you have a good blackened crust on the fish on both sides. Use a thermometer to check the temp of the fish.

In a clean bowl combine all the ingredients outside of the items relating to the fish and toss well.

Place the salad mix in the bowl as a base and create height in the bowl.

Place the cooked fish in the center of the salad and sprinkle sesame seeds on top of the fish. Finish by sprinkling the blackening spice and chopped parsley on the rim of the salad bowl and over the salad as garnish.