Biscuits and Gravy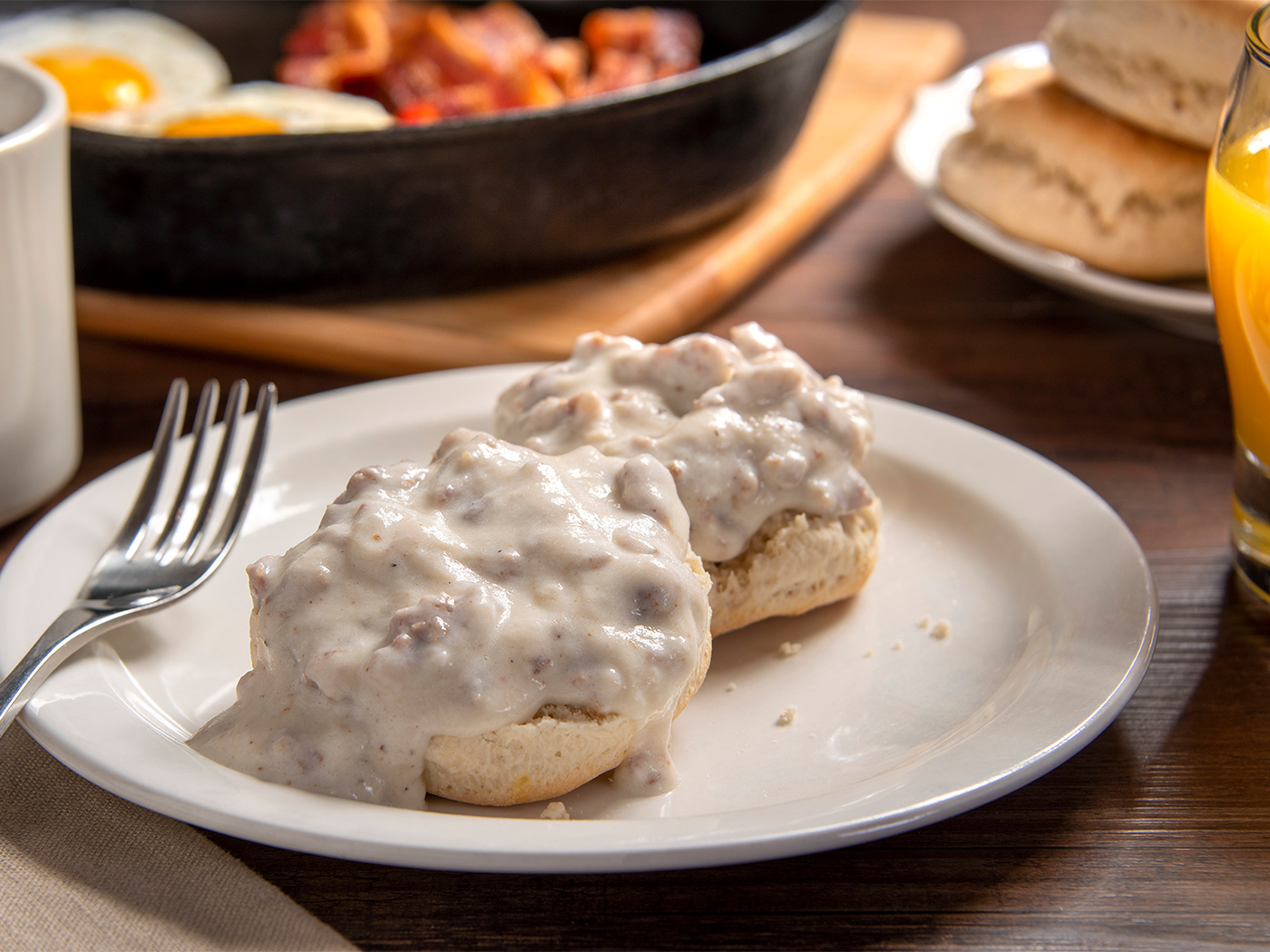 Breakfast, lunch, or dinner, there is never a time when customers aren't hungry for the fluffy, golden goodness of freshly cooked biscuits with gravy. This traditional recipe fills your menu out with a time-tested appetizer that's always in demand.
Ingredients:
Buttermilk Biscuits, baked - 8

each

Water - 1

quart

Classic Gourmet Chicken base - 4-5

tbs.

Heavy cream - 1

Cup

Sausage, cooked/crumbled - 2

Cups

Roux, prepared - 1

Cup

Black pepper, ground - 2

tbs.

Onions yellow , 1/4" dice - 1

Cup

Phase, LBA - .25

Cup

Salt, Kosher - As needed
Preparation:
In a large pot place the Phase. Once the Phase is hot, cook the sausage and onions until golden brown.

Add in the water, chicken base, and the remaining of dry ingredients. Bring to a boil and add the roux to thicken. Blend well with a whip, and let simmer on low heat for 1 hour. Stir often to avoid burning. Finish the gravy with heavy cream and combine well.

Pour completed gravy into a clean container, cool, and place in the refrigerator until needed.