Baked Tilapia Tacos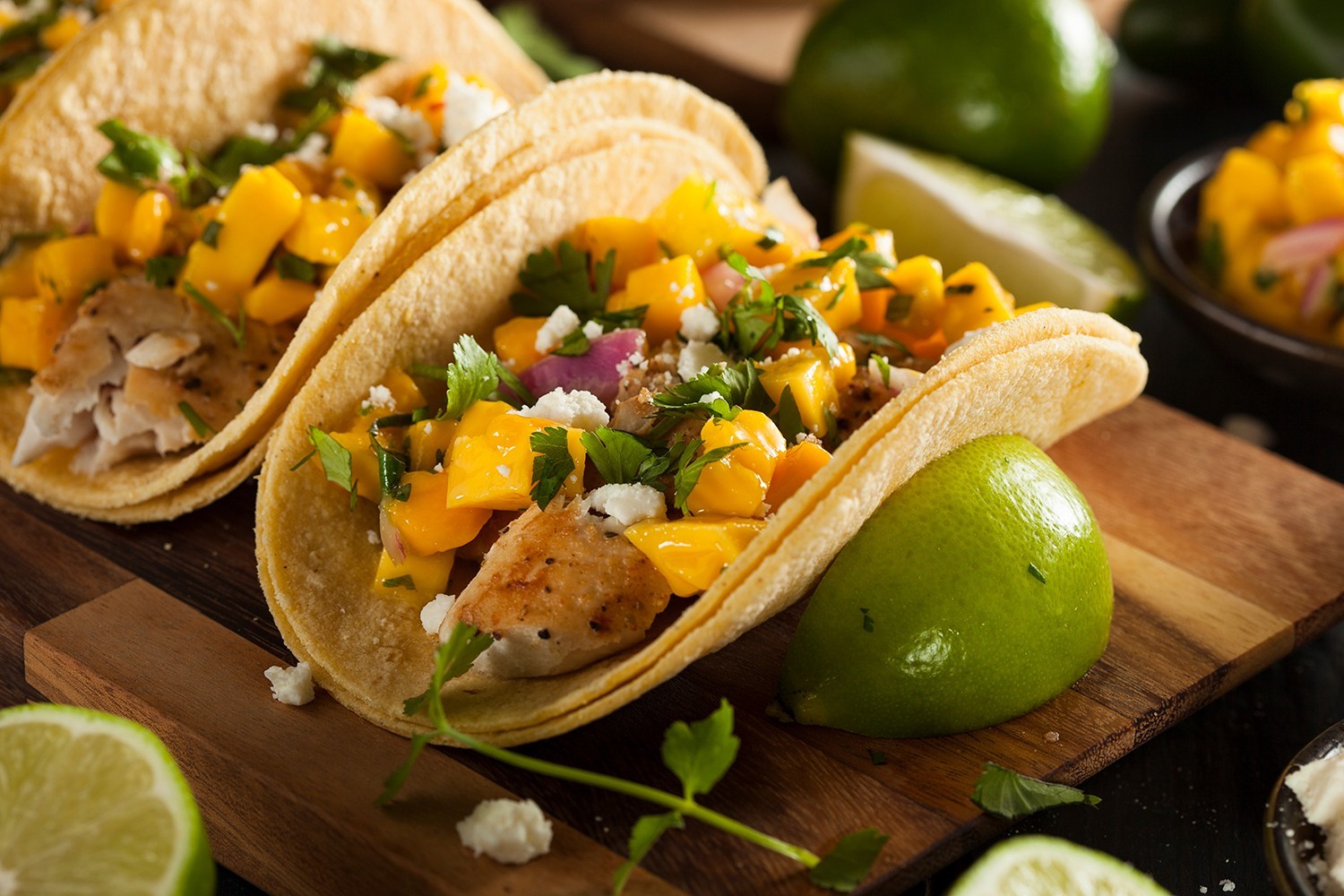 Take baked tilapia, throw on all the fixings and wrap it all up in a warm, crispy shell for the perfect fish taco. With these tasty tilapia tacos on your menu, every night becomes taco night.
Ingredients:
Tilapia, seasoned and baked - 3

oz.

Marie's Avocado Poblano Dressing - 3

oz.

Corn tortillas, 4 inch - 6

each

Green cabbage, shredded - .5

Cup

Cilantro, chopped - 2

tbs.

Mango, diced 1/4" - .25

Cup

Salt and pepper mix - As needed

Tomatoes, diced 1/4" - 1

tsp.

Green onion, sliced thin - 3

tbs.

Lemon or Lime wedges - 2

each

Sauce Craft Cayenne pepper sauce - 1-1/2

oz.
Preparation:
Season the tilapia with salt and pepper. Bake in the oven at 350F. degrees for approx. 8 minutes or until the fish is firm to the touch. Break the fish up into small pieces.

Heat 2 corn tortillas up. 2 tortillas are for the re-enforcement of the structure of the shell - holding all the ingredients in the shell.

On the tortilla, place the shredded cabbage, layer the fish, and drizzle with the dressing over the top of the fish. 1 oz. cooked fish per taco followed by the cayenne pepper sauce over the Ranch dressing.

Take the tomatoes, cilantro, mangos, and green onions and mix well in a clean bowl, add salt and pepper for additional flavor. Sprinkle the fresh salsa over the fish and place the tacos on the plate with 2 lime or lemon wedges for garnish.
Chef Notes: The dressing/sauces can interchange as well as the protein.