Baby Kale, White Beans, and Kielbasa Sausage Salad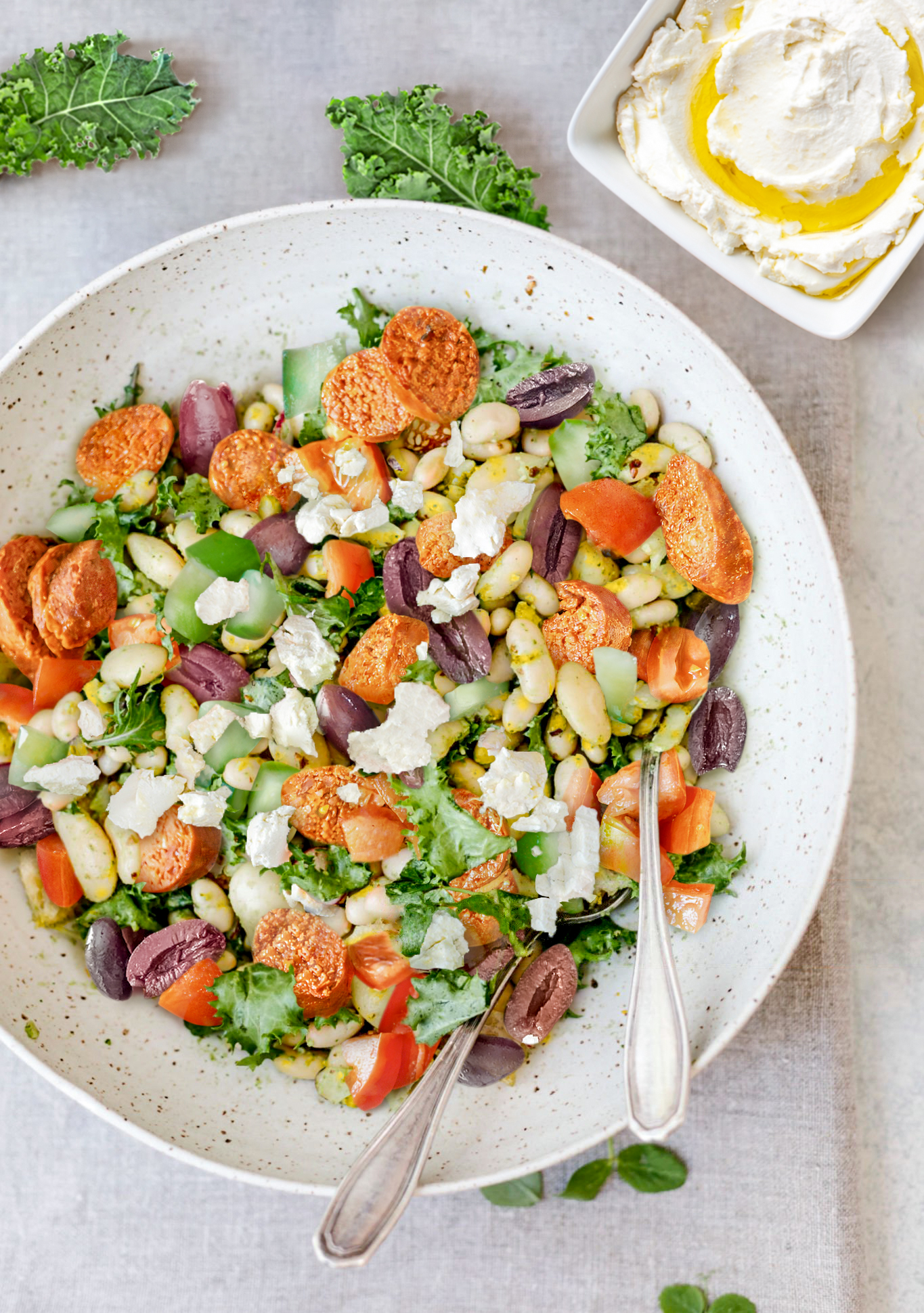 Flavorful kielbasa sausage takes center stage in this mouth-wateringly meaty salad. Crunchy baby kale and mild white beans accentuate the flavor while boosting the health benefits to create a great-tasting recipe that will be the highlight of your salad menu.
Ingredients:
Salt and pepper mix - As needed

Feta cheese, crumbled - 1

Cup

Kalamata olives, pitted/halves - 2

Cups

White beans, cooked and drained - 3

15 oz. cans

Chopped Mint and Parsley - 1

Cup

Cucumber, English, diced large - 2

each

Marie's® Ready to Serve Italian Vinaigrette Dressing - 2

Cups

Kielbasa sausage, grilled, diced 1/2" - 2

lbs.

Kale baby, washed - 1

gallon

Roma tomatoes, diced large - 1

quart

Red onion, julienne - 3

Cups
Preparation:
Wash the kale well and drain.

In a clean bowl place all the ingredients except for 1/2 of the cheese, herbs, and olives, and toss well.

When plating the salad make sure all the baby kale in on the bottom and all the grilled sausage and white beans are displayed on top.

Finish the salad presentation with the crumbled feta cheese, herbs and olives sprinkled over the top.