Asian Secret Hot Sauce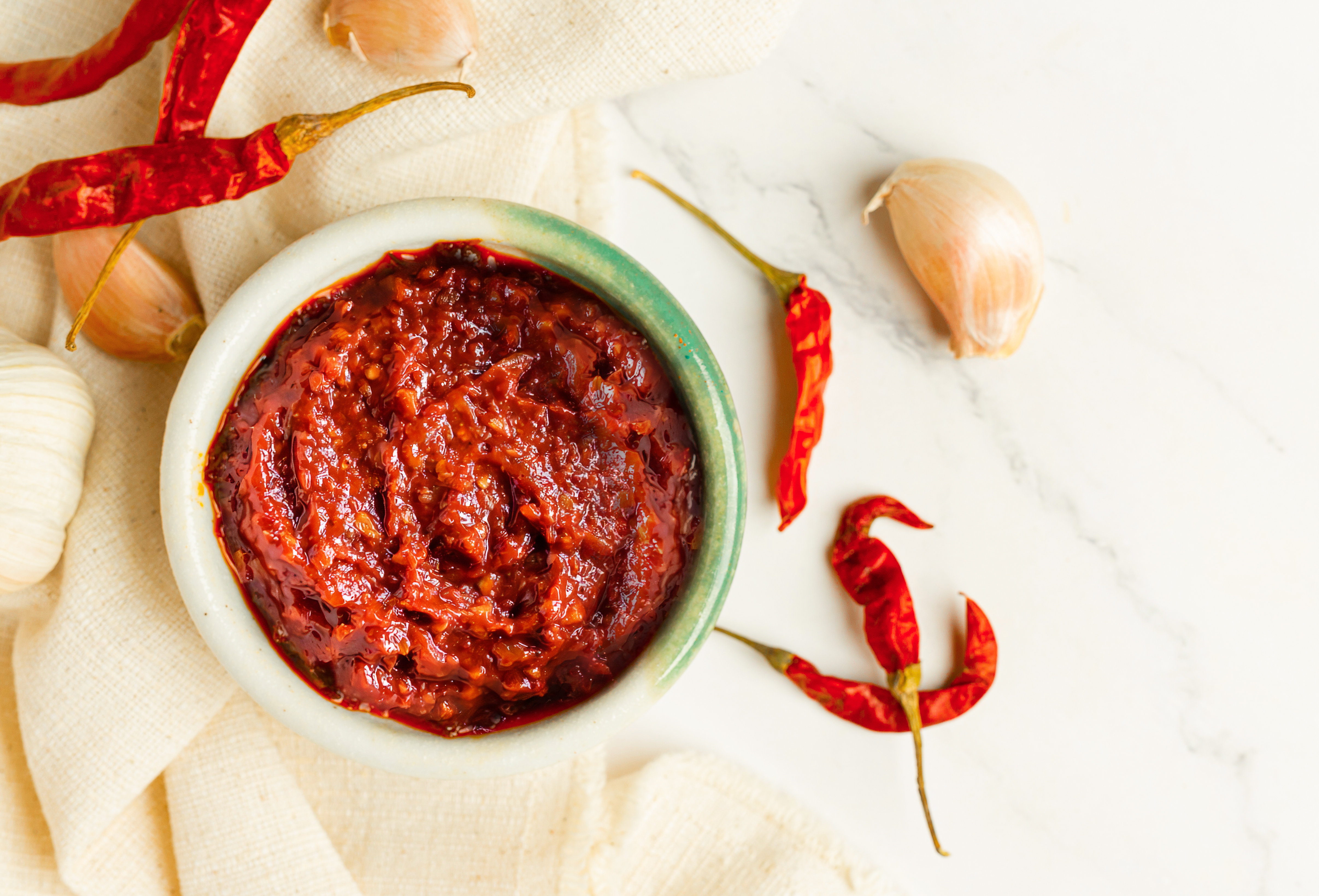 Introduce instant awesome to a variety of Asian menu items when you apply this versatile hot sauce as your secret ingredient. Fiery Thai peppers, sweet chili sauce, sesame, and garlic work in concert to create a flavor that's deliciously spicy and distinctly Asian.
Ingredients:
Canola oil - .5

Cup

Lemon juice, fresh - .25

Cup

Lemon grass root, sliced thin - .25

Cup

Sauce Craft Sweet chili sauce - 3

Cups

Thai chilis, fried and crushed - .5

Cup

Sesame oil - 1

Cup

Garlic, peeled - .25

Cup

Sesame seeds toasted - .5

Cup

Cilantro, fresh - 2

bunches

Fish sauce - .5

Cup
Preparation:
Heat the canola oil in a pan and fry the Thai chilis until they are well blistered. Add in the garlic and sauté for another 2-3 minutes or until a slight fragrant of garlic starts. Pull off the heat and allow it to cool.

In another bowl add in the remainder of the ingredients and using an immersion blender combine until smooth. Once the chilis and the garlic are cool add the contents to the bowl and combine well.

Pour into a clean container and store in the refrigerator until needed.