Asian Pork Shoulder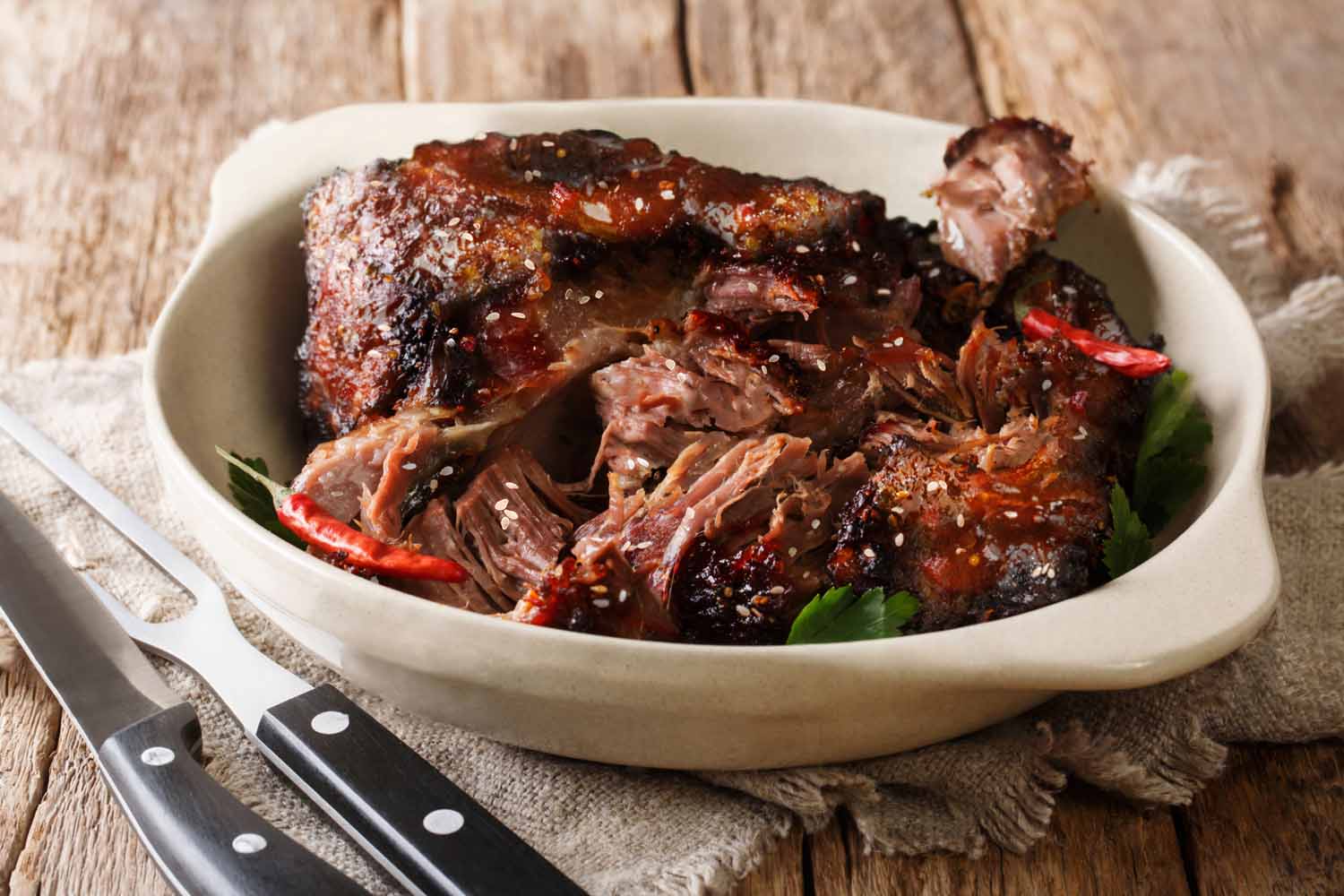 Taking cues from Asian cuisine, this unique pork shoulder recipe flavors the meat with traditional teriyaki sauce and turns up the heat with jalapenos and chili garlic to create this irresistible sweet and spicy pork.
Ingredients:
Hidden Valley® Asian Sesame - 6

Cups

Sauce Craft™ Sweet Chili Sauce - 1

Cup

Pork Shoulder - 20

lbs.

Yellow Onion, Sliced - 1

Cup

Ginger, Sliced - 1

Cup.

Garlic, Whole, Peeled - 1

Cup

Jalapenos, whole, fresh - 4-8

each

Water - .25

gallon
Preparation:
In a deep metal hotel pan, add all the ingredients together except for the pork.

Place the pork shoulder in the marinating mixture and cook for 12 hours at 275F. degree oven. Cover and cook with foil for 6 hours. For the remaining 6 hours, remove the foil and cook uncovered.

When the pork is done, pull it from the oven and remove it from the liquid and allow it to cool enough to handle. Once the pork is cool enough to handle, start to pull it into small shreds. When the pork is totally pulled, place it into a clean storage container, cover it, and hold it in the refrigerator.