Asian Pear-Cucumber Slaw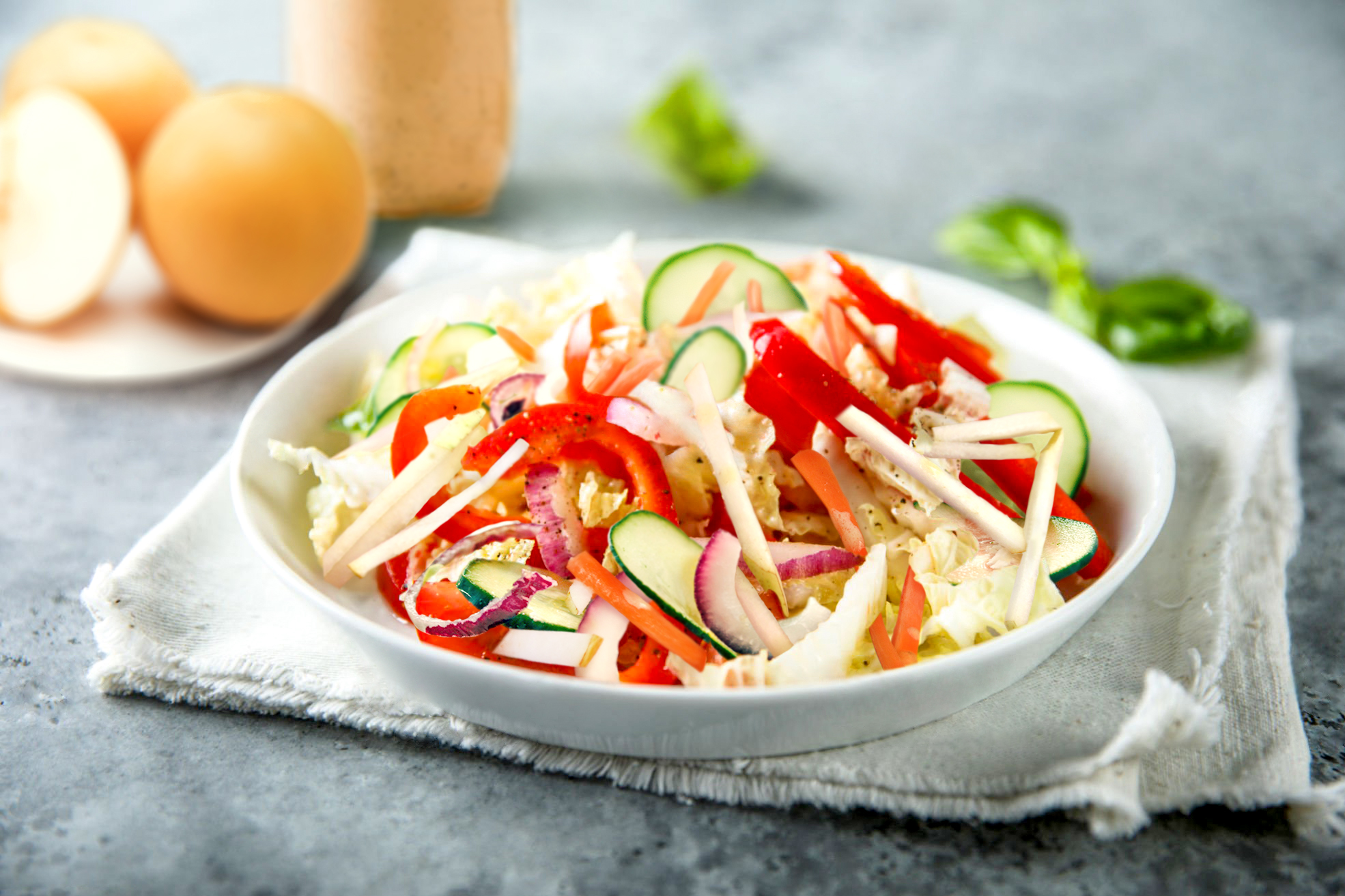 Juicy Asian pears make for a fresh, colorful, and healthy salad that serves as a superb starter or side dish for diversifying your dinner menu.
Ingredients:
Red onion, julienne 1/4" - 1/2

Cup

Red bell pepper, julienne 1/4" - 1

each

Cucumber, sliced 1/4" - 3

Cups

Salt and pepper mix - As needed

Carrot, julienne 1/4" - 1

Cup

Sauce Craft Sweet Chili Sauce - 1

Cup

Asian Pear, julienne 1/4" - 3

Cups

Classic Gourmet Mayonnaise - 1/2

Cup

Rice wine vinegar, seasoned - 1/4

Cup

Cabbage Green, shredded - 3

Cups
Preparation:
In a mixing bowl mix all the ingredients together well and let marinate for 1 hour before serving.

Place slaw into a container and hold in the refrigerator until needed.