Antipasto Salad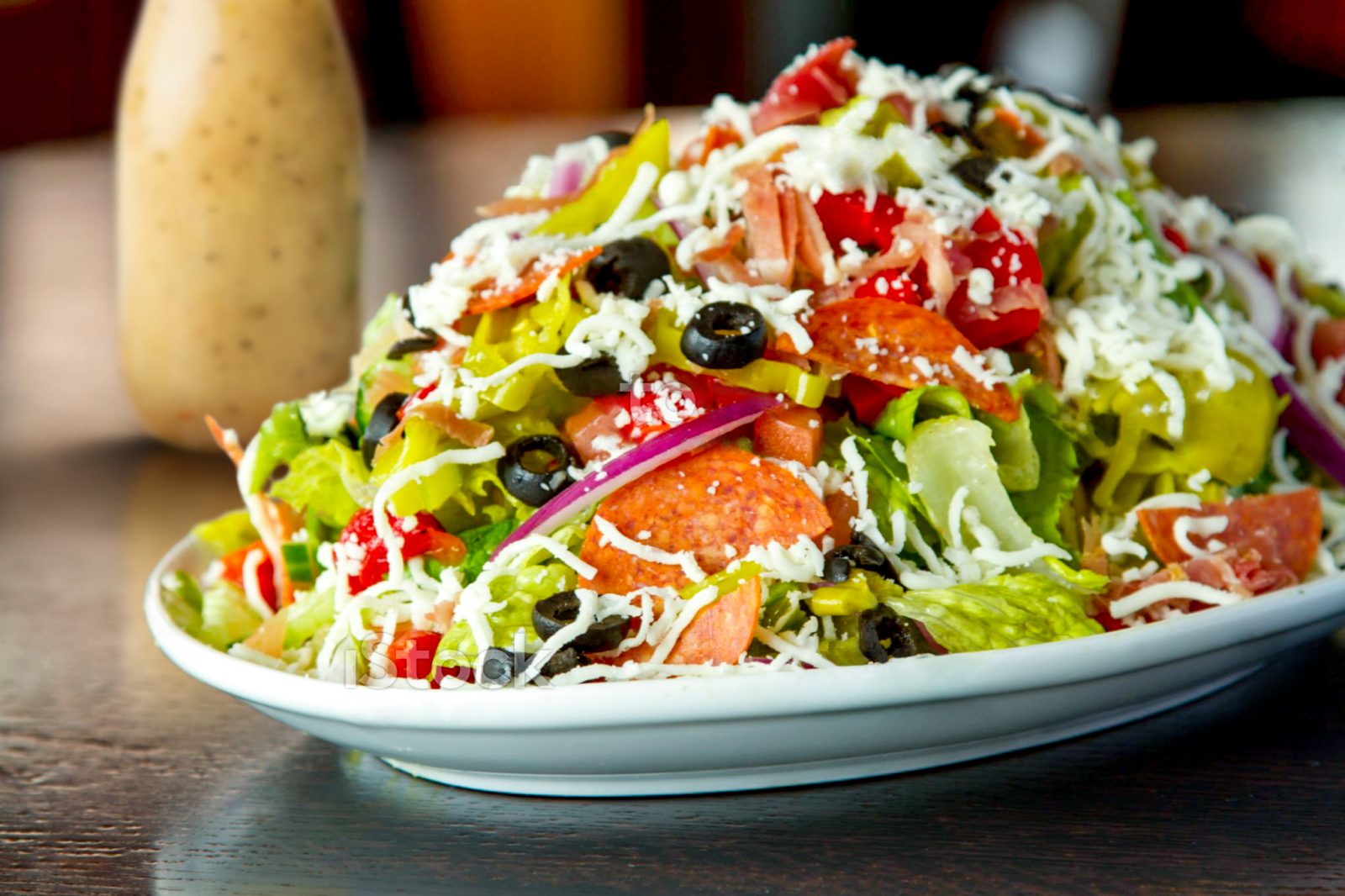 Filled with a delicious selection of cured meats, crumbly cheeses, and briny olives, this appealing Italian salad makes for a classy first course that simultaneously satisfies and sharpens your customers' appetites.
Ingredients:
Garbanzo beans, well drained - 2

Cups

Pepperoni, sliced - 2

Cups

Mozzarella cheese, shredded - 2

Cups

Black olives, sliced - 1

Cup

Chicken, cooked diced - 2

Cups

Radishes, sliced - 1

Cup

Green peppers, sliced - 2

Cups

Mixed salad greens, prepared - 1/2

gallon

Grape tomatoes, halves - 1

Cup

Classic Gourmet Golden Italian Dressing - 8

oz.

Red onions, sliced - 2

Cups
Preparation:
Mix all the ingredients in a clean bowl and combine well.

Place the salad on the platter by displaying the greens as a base and placing all the other ingredients on top of the greens.