Alfredo Sauce Base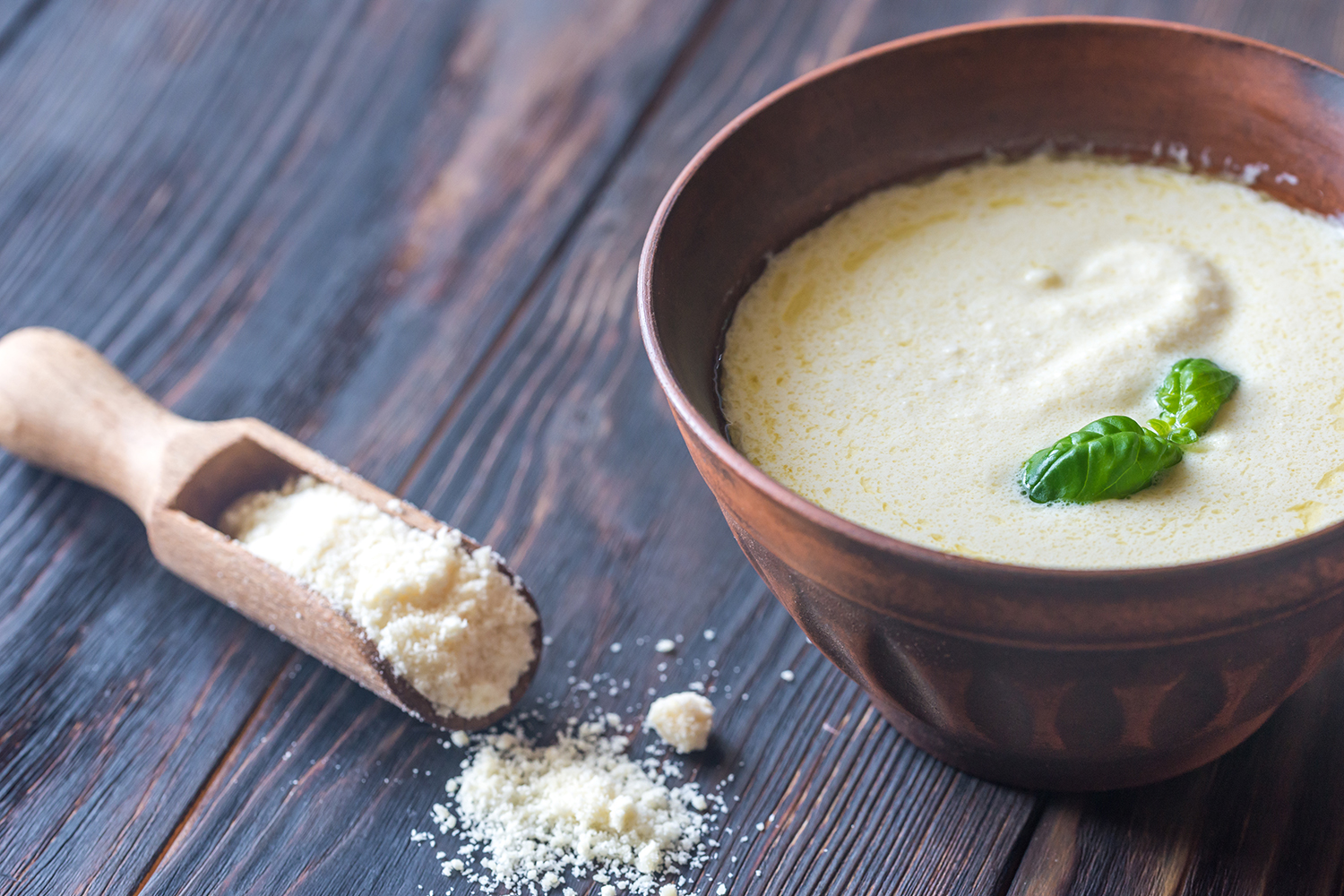 With so many uses for Alfredo sauce across your menu, a dedicated base can help keep your prep time to a minimum. This rich and creamy recipe provides a fast and flavorful foundation for soups, seafood, pasta, and more.
Ingredients:
Sunglow butter blend, Split into 1/4ths - 1

lb.

Garlic, fresh chopped - 1

Cup

Milk, whole - 1.5

gallon

Classic Gourmet Cream soup base - 1

bag

White pepper, ground - 3

tsp.

Salt, kosher - 2

tsp.

Parmesan cheese, grated - 1

lb.
Preparation:
Heat the pot and place 4 oz. SunGlow to melt.

Add the garlic to the pot, and cook on medium heat for 2-3 minutes.

Please DO NOT BROWN THE GARLIC!
Add the milk to the pot and bring to a boil.
Add the cream soup base powder to the milk and whisk until the contents in the pot are well combined, cook for 3-4 minutes.

Add the white pepper, salt, and incorporate well.

Finish the sauce with the remaining SunGlow and slowly whisk to incorporate until all of the Sunglow has blended into the alfredo sauce.

Pour completed sauce into a clean container, cover, and allow to cool before storing. Hold in the refrigerator until needed.
Suggested Uses: This sauce can be used as-is in pasta with fresh herbs added, it can be used in spinach artichoke dip, you can take the cheese out it and use it as a basic white sauce for gravy, add basil pesto or sundried tomato pesto and you now have a dipping sauce, sauce for a center of the plate entree, or it can be used as what the name says – a cream soup base.