Latest Trends
5 Trends To Watch​ In May 2022
Published on May 31, 2022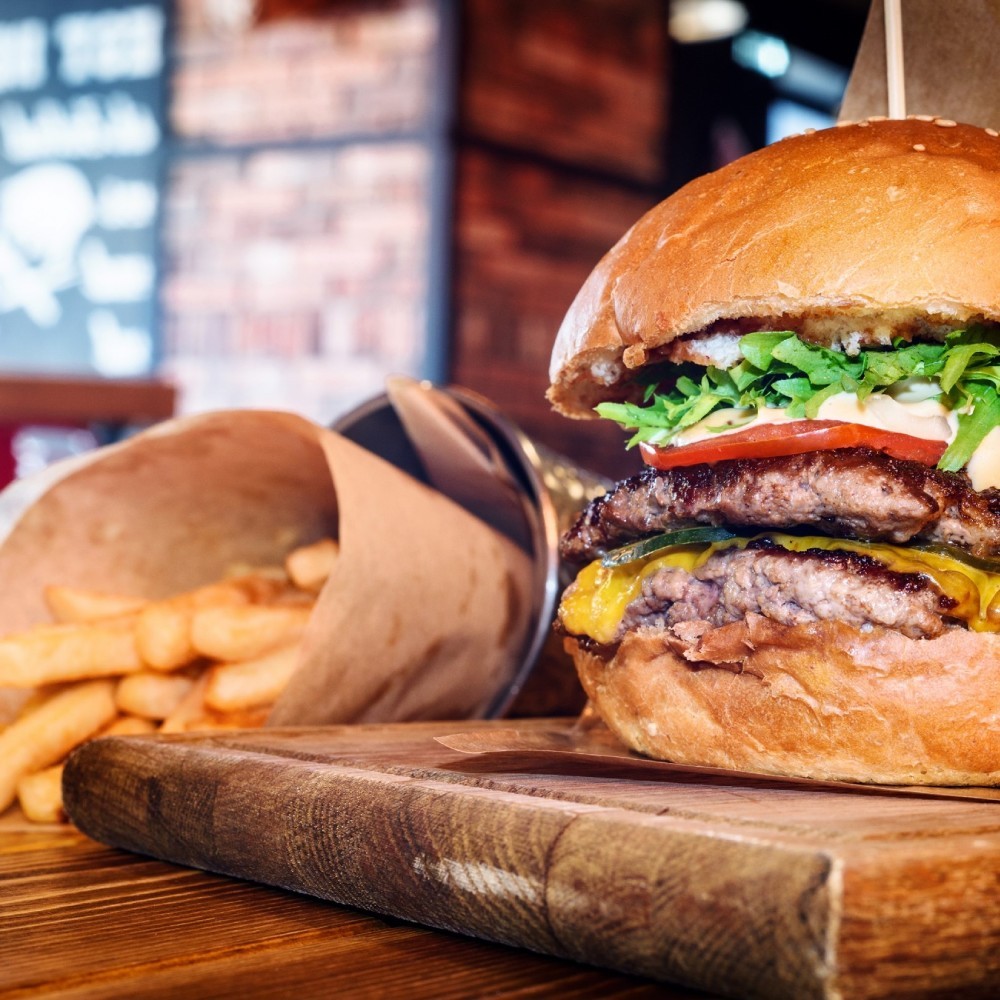 Industry: Top 500 Sales Boost
What to Know
In 2021, Top 500 chain sales jumped by 18%. Boosted by the reversal of pandemic-related operating restrictions combined with historically high levels of inflation, Top 500 chain sales volume hit a total of $361 billion in 2021.
The performance of Top 500 chains managed to surpass its pre-pandemic benchmark, with 2021 sales improving by more than 8% relative to 2019.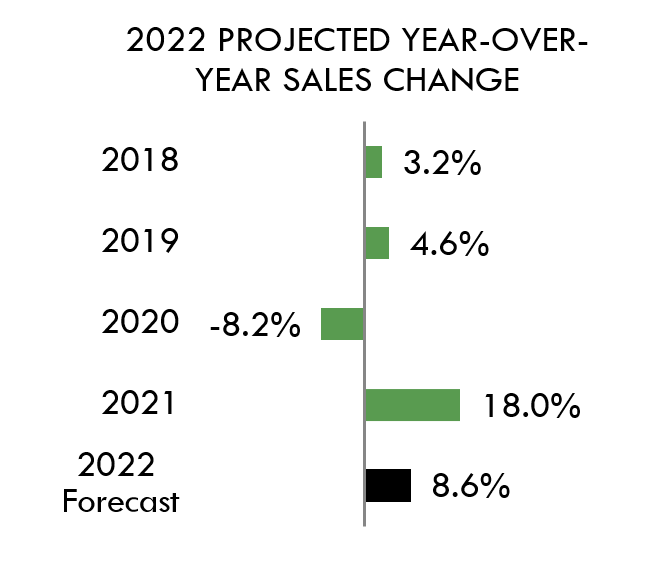 Sales volume growth will continue in 2022

Segment: Fast-casual Recovery
What to Know
After declining by 6% in 2020, fast-casual chain performance rebounded strongly in 2021, with sales growing by 22% on an annual basis and jumping past comparable 2019 levels.
Drive-thru development and the enhancement of off-premise operations were critical factors behind fast casual's resurgence, with many of the segment's largest players embracing the traits of quick-service competitors.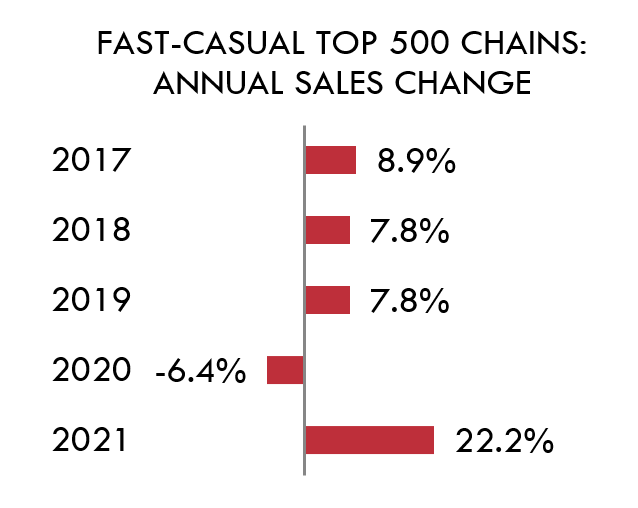 Fast casuals saw significant growth in 2021 as many brands pivoted their models in the pandemic

Operator: Dave's Hot Chicken
What to Know
A turbulent operating environment led to a slew of chains moving into the Top 500 ranking, including new entrant Dave's Hot Chicken. The limited-service chicken franchise, headquartered in Pasadena, Calif. opened its first brick-and-mortar location in 2018.
With a streamlined menu built around Nashville-style hot chicken tenders and sliders, Dave's Hot Chicken has rapidly expanded across 12 states and into Canada. Many are emerging outside of the South including Hattie-B's and Howlin Rays in LA.
$79M Total Sales, Up 262% in 2021

40 Locations, Up 471% in 2021

Menu: Menu Prices
What to Know
Menu prices are climbing as inflation makes an impact. Consumer prices for food away from home rose sharply in 2021, stemming from a multitude of larger foodservice industry issues, including increased labor costs, supply chain disruptions and intensified consumer demand.
Menu prices jumped 8.0% for limited-service meals in 2021, while full-service meals registered a 6.6% increase.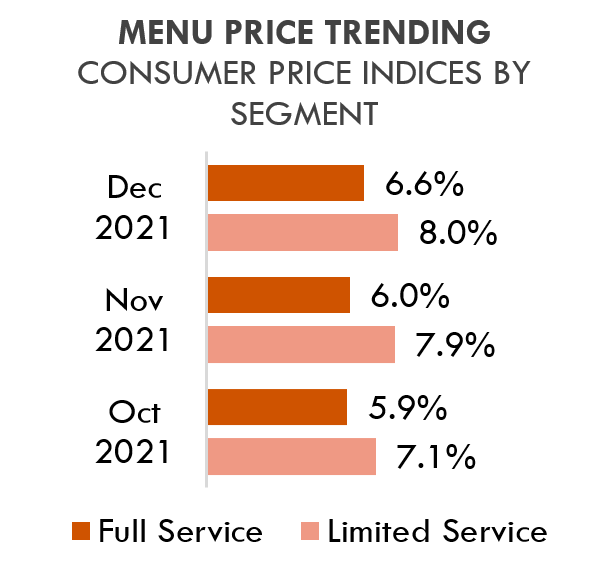 Menu prices continue to rise across segments and are not forecasted to slow

Consumer: Inflation Frustration
What to Know
Historically high inflation has many in the industry wondering how consumer behavior is changing in response to higher prices across the board. Consumer data collected in Q1 2022 shows that overall restaurant frequency has dropped, and that changes differ across income groups.
Those in this middle-income group see the largest drop in the number ordering from restaurants more than once per week. All income groups saw the number of regular restaurant users drop in Q1.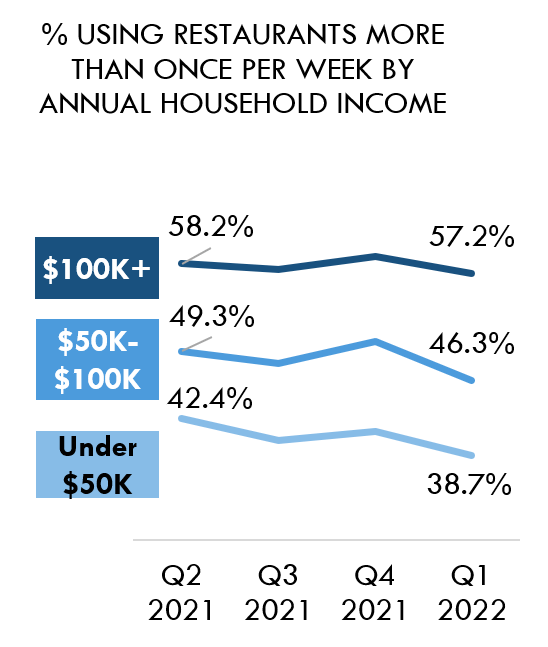 Visitation is declining across income brackets