Latest Trends
5 Trends To Watch​ In November 2021
Published on January 4, 2022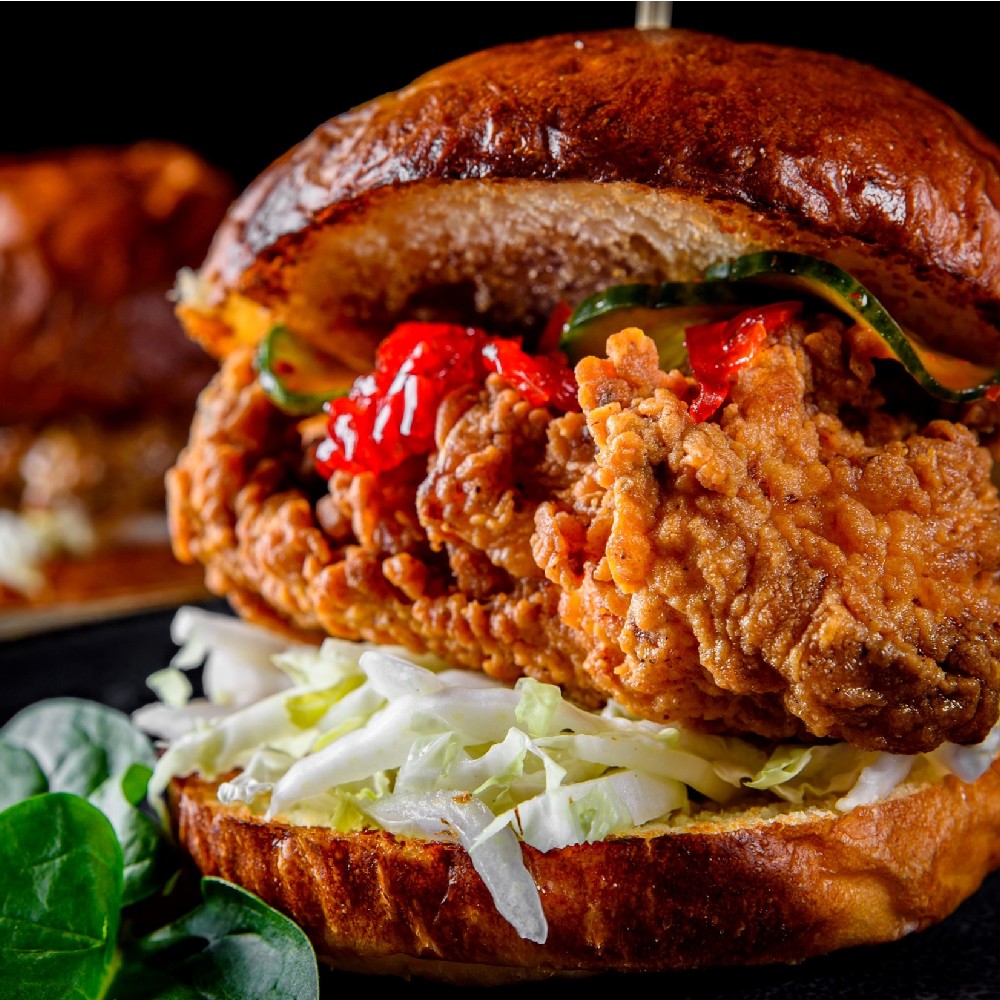 Operator: Explosive Wings Growth
What to Know​
Wing dishes and brands were a bright spot in 2020 and had some of the largest sales growth. Additionally, wings helped drive virtual brand expansion as an optimal dish for off-premise dining.​
Chicken brands with the highest 2020 sales growth include Dave's Hot Chicken, Wingstop, Bb.q Chicken, Popeyes and Chicken Salad Chick. ​
What's Next​
Many top wings and chicken brands are well-positioned for year-over-year growth into 2022 as craveable and portable options. Wingstop and many other trending brands have positive projected growth for 2021 and beyond. ​
Additionally, chicken wing prices have continued to increase this year and sourcing has become more difficult in places, making operators consider a wider variety of cuts like chicken thighs as an alternative. ​
+22% projected sales growth in 2021 for Wingstop

Consumer: Bone Debate
What to Know​
Consumer preference for boneless chicken remains strong despite the expansion of wing varieties. This preference is driven by women ages 35 and older, who have a high preference for chicken salad sandwiches, chicken strips and rotisserie chicken.​
When it comes to wings, consumers are similarly likely to order both bone-in or boneless options (34% and 35%, respectively).​
What's Next​
Supply and pricing issues will likely have an effect on what boneless and bone-in options are available at foodservice. Since likelihood to order is similar for wings, regardless of bone presence, expect to see continued demand for boneless options. ​
There has been an increase in more unique and higher-end chicken wing menu offerings at independent restaurants and we expect this to grow as demand for innovation rises.​
43%​ of consumers strongly agree that they prefer boneless chicken

Menu: Spicy Sauces
What to Know​
Sauces remain an innovative way to provide menu variety, especially with wings. Spicy sauces are trending on wing items especially, looking at a year-over-year basis. ​
A variety of sweet and spicy sauce combinations are trending on wings right now, including honey chipotle sauce, mango habanero and hot barbecue. ​
What's Next​
Sauce innovation is poised to grow as consumers get more accustomed to spicy flavor combinations and are looking for more unique and innovative ingredients.​
New and different sauces can be an ideal way to incorporate variety and innovation in a cost-effective way. ​
+10% ​year-over-year growth of chipotle barbecue sauce on wings

New Items/LTOs: Wild Wings​
What to Know​
Chicken wings have been a long-time shareable appetizer favorite. Many operators use starter menus as a pathway to introduce new wings, especially as limited-time offers. ​
Operators are experimenting with new wing proteins to differentiate and innovate their menus. Plant-based options are popping up on menus, as well as other poultry options like duck.​
What's Next​
Operators will continue to use LTOs as an opportunity to experiment with new or different wings varieties. Since wings can be so versatile and popular, expect to see continued innovation with this category through proteins, sauces and preparations. ​
Rock Bottom Restaurant & Brewery launched Duck Wings as a new appetizer​

Global: Global Chicken
What to Know​
Chicken chains are doing well across the world with the growing presence of chicken sandwiches and success of wings during the pandemic. KFC—easily the world's largest player in the chicken category with a system larger than its closest 13 global chicken competitors combined—posted continued growth in 2020. ​
With 815 units and a blistering 34.7% unit growth, China's Lao Xiang Ji is one of the globe's fastest-growing chicken chains for an operator of its size.​
​What's Next
The category is so hot right now that it's also drawing significant crossover competition from interlopers such as burger and pizza chains. Even players in Mexican and seafood segments are delving deeper into chicken. Expect to see this crossover continue to expand and evolve moving into 2022.
KFC posted 6.6% unit growth globally in 2020