Latest Trends
5 Snacking Insights​ To Watch​ In April 2022
Published on May 13, 2022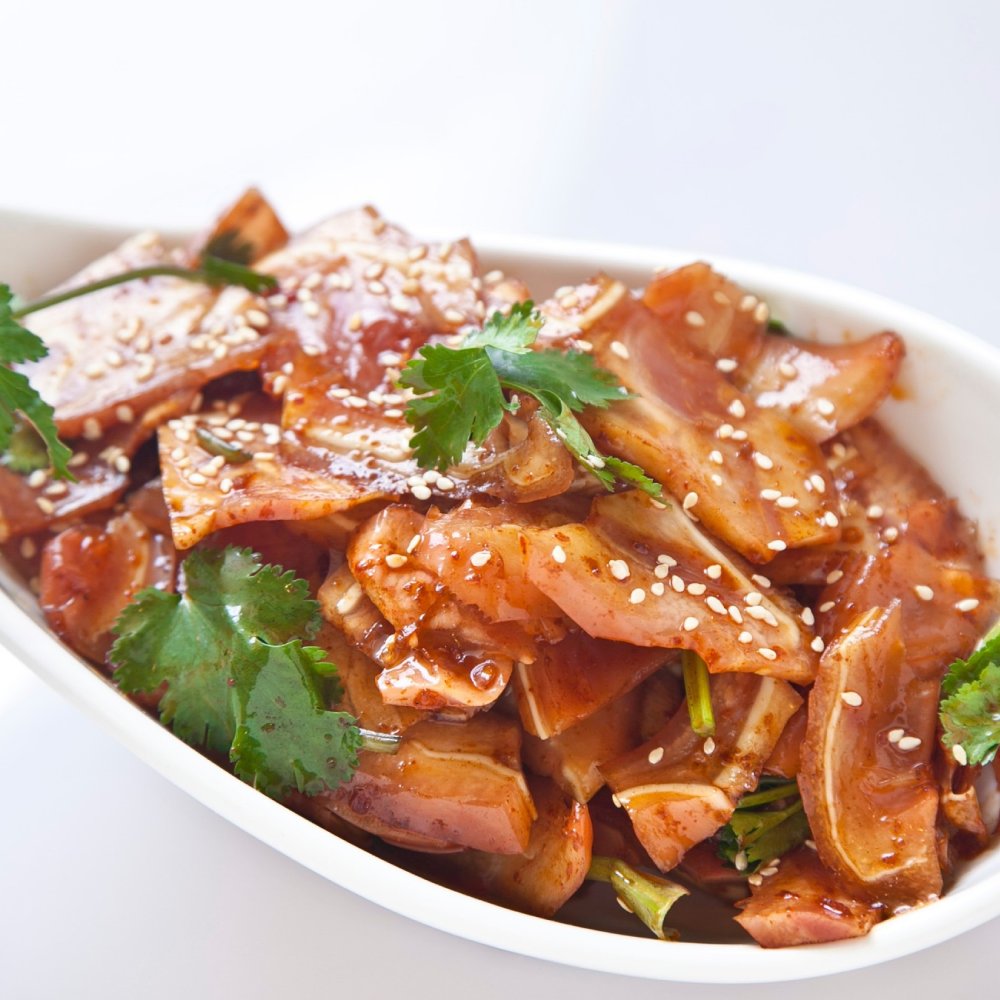 Operator: Segmented Snacking​
What to Know
Fast-food restaurants increasingly need to roll out new or unique snacks. Snack visits continue to increase at QSRs, and this is likely due in part to consumers' recent reliance on drive-thrus. ​
Fast-food burger restaurants specifically lead for snacking occasions and have increased 11% in total 2021 year-over-year sales.**​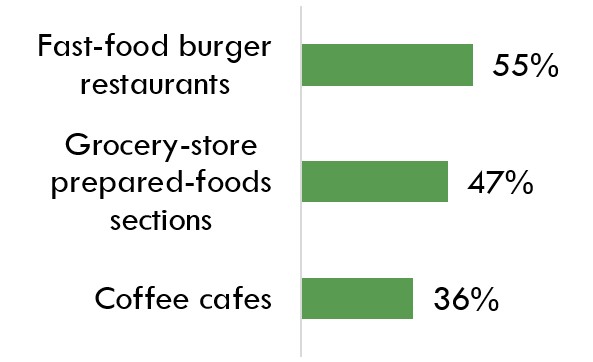 Snack visits to fast-food burger restaurants have been increasing since 2017​
*Base: 1,501 consumers​
*Source: Technomic 2022 Snacking Consumer Trend Report ​
**Source: Technomic 2022 Top 500 Chain Restaurant Report​

Consumer: Snack Messaging
What to Know
Healthy messaging and offerings will continue to guide snacking decisions. Snacks that are positioned as healthy are likely to be consumed by health-conscious consumers more often than those that are not.
Additionally, more than a third of consumers believe replacing a meal with a healthy snack is healthful behavior, further motivating operators to offer snack-size portions on their menus.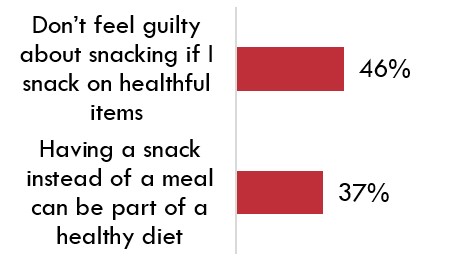 Nearly half of consumers don't feel guilty about healthful snacking

Menu: Bolder Fries
What to Know
The shareable snack favorite, french fries, are getting an update. French fries are a venerable snack offering, as well as a favorite side.
Shake Shack offers Hot Honey Fries, with hot honey seasoning and a habanero mayo sauce for dipping.
Island Fine Burgers & Drinks offers Ghost Pepper Fries tossed with ghost pepper salt, a Tabasco oil blend and cotija cheese, served with Machete aioli

New Items: EGG ROLL Appeal
What to Know
Egg roll/spring roll were one of the top 10 appetizers added as a new item in Q3 2021.** They have also increased in likelihood to purchase as a snack, highlighting the growth opportunities overall.
The portability of egg rolls can make them an ideal choice for a variety of on-the-go snacking occasions.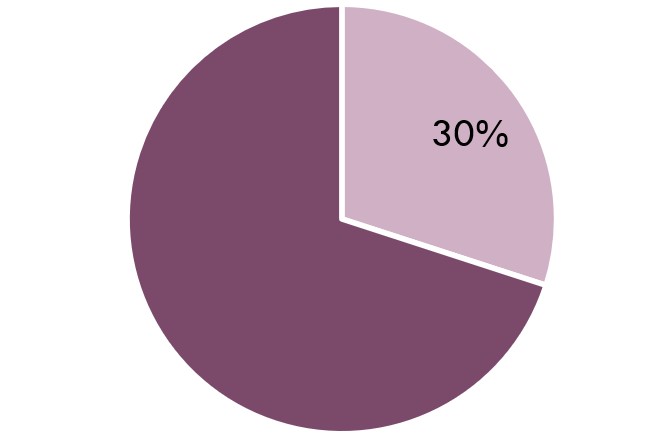 Preference for egg/spring rolls as a snack has increased from 25% in 2019
*Base: 1,131 consumers who purchase appetizers and entrees at least occasionally
*Source: Technomic 2022 Snacking Consumer Trend Report
**Source: Technomic Q3 2021 New Item Trends Report

Global: Adventurous Snacking
What to Know
Crispy pig ears are trending on menus as a unique and interesting snack option. To the uninitiated diner, a fried pig ear may seem like an odd choice for a snack.
But global cuisine influences, consumer curiosity in new and interesting ingredients, and a greater need for cross-utilization and nose-to-tail preparations have converged to usher in such a unique snack.
The Purple Pig in Chicago lists Crispy Pig's Ear with kale, pickled banana peppers and fried egg