Roasted Sweet Potato Farro, Bacon and Mesculn Salad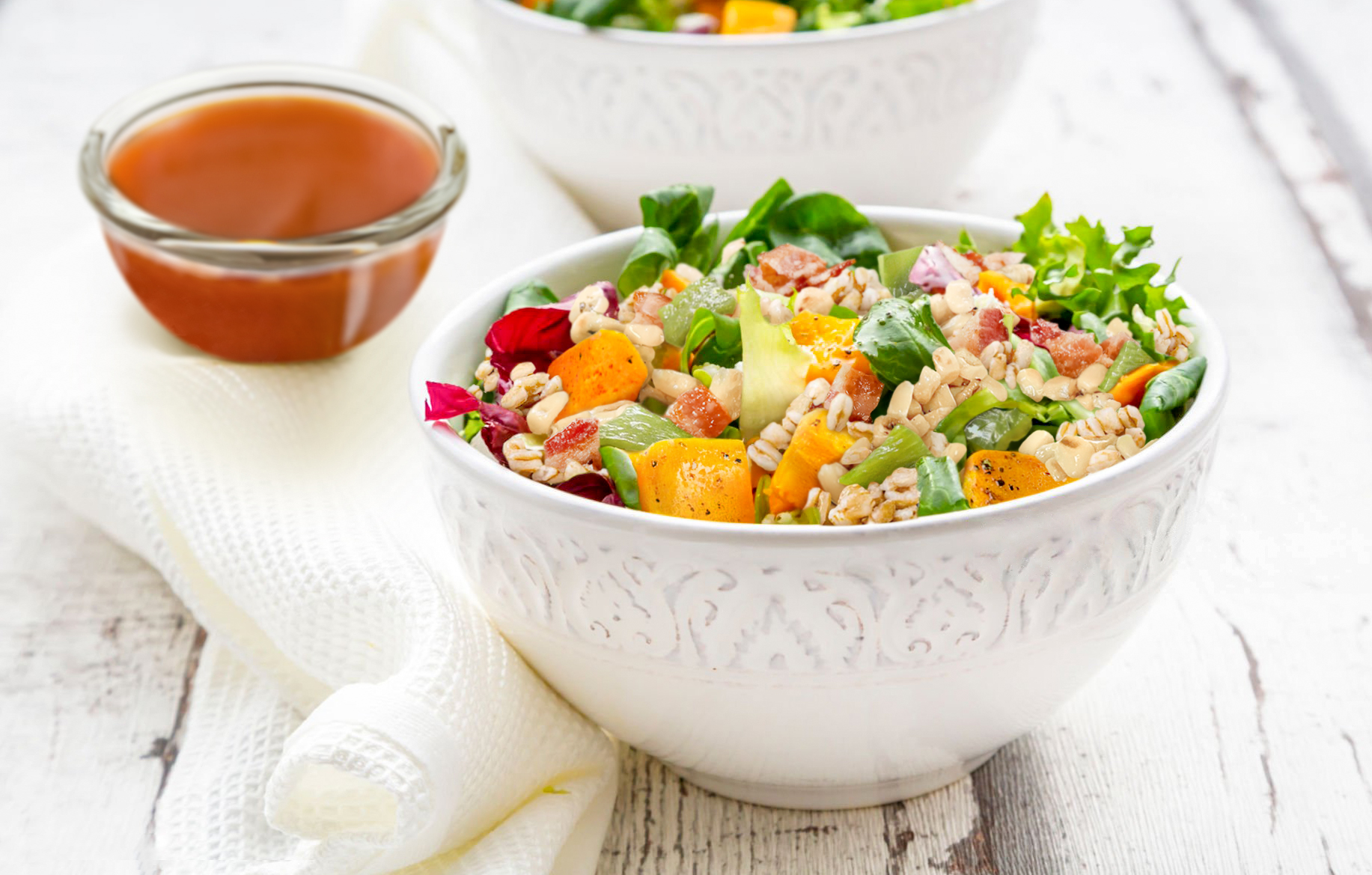 Savory bacon and roasted sweet potato elevate this farro and Mesculin salad from just a simple pre-dinner salad into one of the highlights of your customers' visit.
Ingredients:
Toasted pecans, chopped rough - 1

Cup

Roasted White Corn - 4

Cups

Bacon, peppered cooked/crisp cut into 1" squares - 2

lbs.

Sweet potatoes, roasted 1" cubes - 5

lbs.

Cooked farro - 3

Cups

Roasted poblano peppers, diced 1/2" - 2

Cups

Mesculn cleaned and washed - .25

gallon

Red onions, julienne 1/4" - 1

lbs.

Maple Balsamic Honey Mustard Dressing - 2

Cups
Preparation:
In a clean bowl mix half of the ingredients (except for the nuts) at a time to avoid the breaking of the ingredients and toss gently with the dressing.

Place the salad in a serving bowl or platter and sprinkle the nuts on top as a garnish to finish.
Subrecipes:
Maple Balsamic Honey Mustard Dressing
Ingredients:

Maple Syrup -

Cup

.5
Marie's® Honey Mustard Dressing -

Cups

2
Marie's® Balsamic Vinaigrette -

Cup

.5
Instructions:

Combine all ingredients together in a clean bowl and blend well.

Pour the completed dressing into a clean container and hold it in the refrigerator until needed.