Seafood Gumbo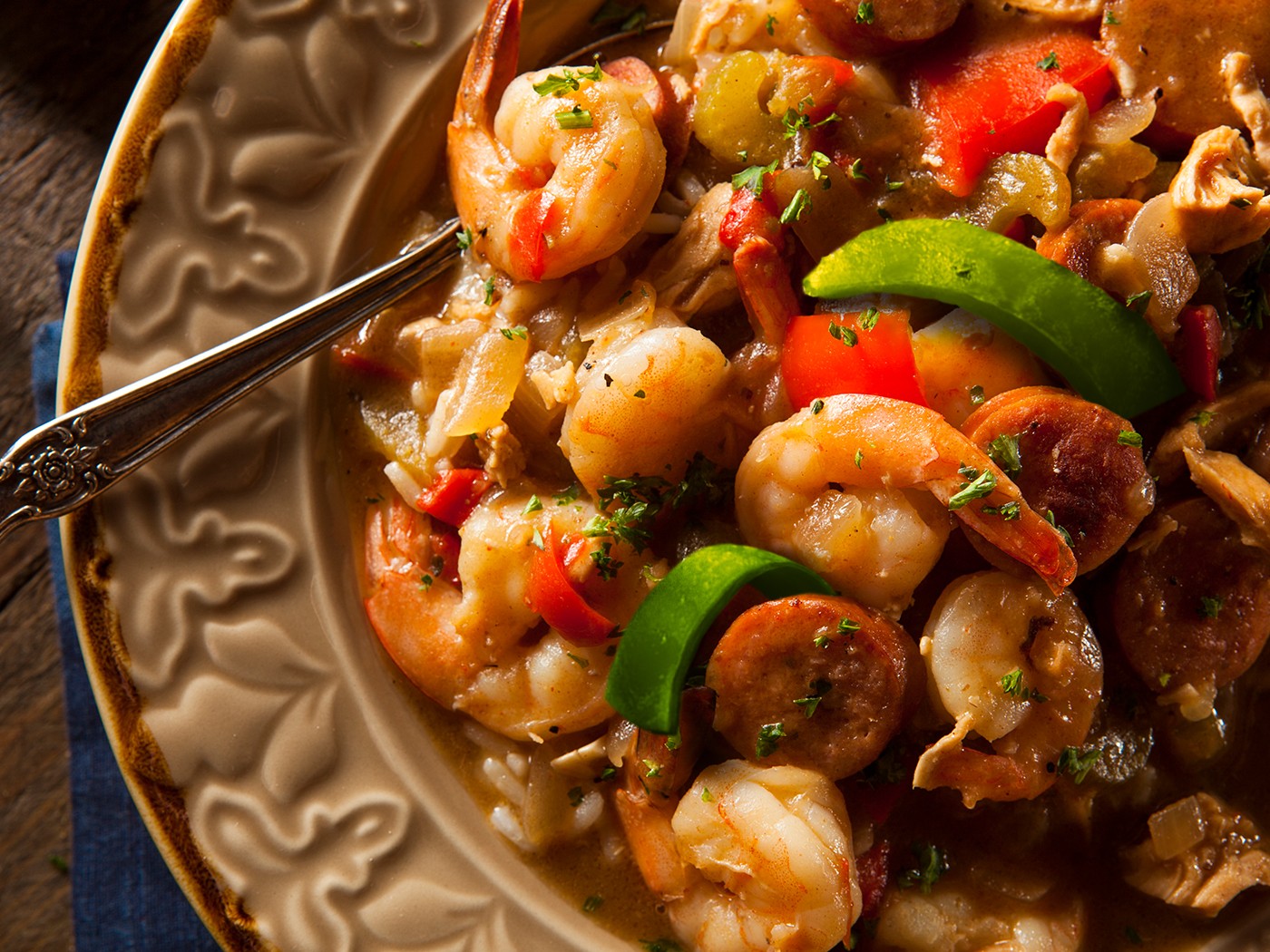 Traditional seafood gumbo is a Louisiana favorite, and its committed fanbases won't be satisfied with anything less than the best. How do we do it? Just add andouille sausage, crab, oyster, and a pinch of Cajun spices for a true melting pot dish.
Ingredients:
Andouille sausage, 1/2" diced - 2

Cup

Yellow onion, 1/2"diced - 1

Cup

Green onion, 1/2" sliced - 1

Cup

Green peppers, 1/2" diced - 1

Cup

Celery, 1/2", diced - 1

Cup

File, powder - To taste

Cayenne powder - To taste

Shucked oysters - 2

Cups

Lump crab meat - 1

Cup

Water - 3

quart

Classic Gourmet Seafood base - .5

Cup

Salt and pepper mix - To taste

Light roux mix-prepared - 1

Cup

16/20 shrimp peeled/deveined - 1

lb.

Phase Butter Flavored Oil - .5

Cup
Preparation:
In a big pot add in Phase, vegetables and andouille sausage cook them until you achieve a great aroma.

Add in the spices, water, and Seafood Base. Bring to a boil for about 15 min. Add in the roux and let simmer until it is to the correct thickness to your liking.

Drop-in all the seafood and let simmer until all the seafood is cooked thoroughly. Add in the salt and pepper to the desired flavor profile.
Serving Suggestion:
This soup is nice with white rice added as a garnish when served along with green onions over the top.