Sauce Craft Crispy Focaccia Herb Crusted Chicken Wings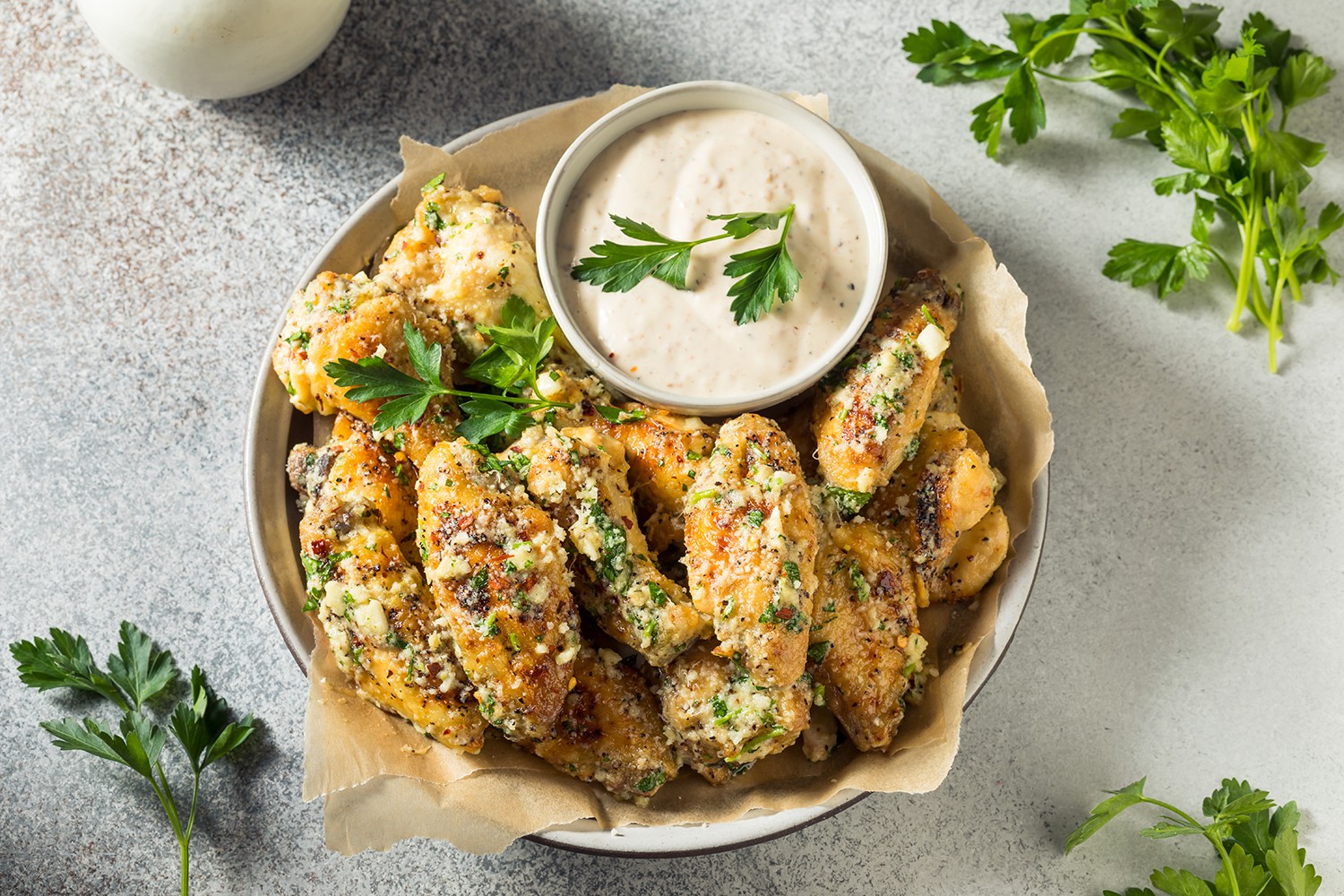 With a crispy and herbaceous focaccia crust, these chicken wings have a standout flavor that pairs well with all sorts of different sauces. Serve them alongside your choicest dips for a mouthwatering appetizer that customers can't stop ordering.
Ingredients:
Sauce Craft™ Garlic Parmesan Sauce - 3

oz.

Wings, raw drums/paddles - As needed

As needed

Parmesan cheese pieces - 1/2

oz.

Flour, seasoned - As needed

Egg wash - As needed

Herbed focaccia breadcrumbs - As needed
Preparation:
Fry the wings until they are 165F. degrees internal temp and are crispy.

Toss the wings in the garlic parmesan sauce and place the wings in the serving bowl neatly.

Sprinkle the parmesan cheese pieces over the chicken wings and serve.

Place the wings in the flour first and make sure their well coated and shake of any excess flour before the wings goes into the egg wash.

Place the floured wings in the egg wash and let coat well, then place the wings into the breadcrumbs. Ensure the wings get coated well on all surface of the wings. Hold the wings on a papered sheet pan and do not stack the wings on top of each other. Single layer only. Cover the pan and hold for service.