Andouille Sausage Meatloaf Prep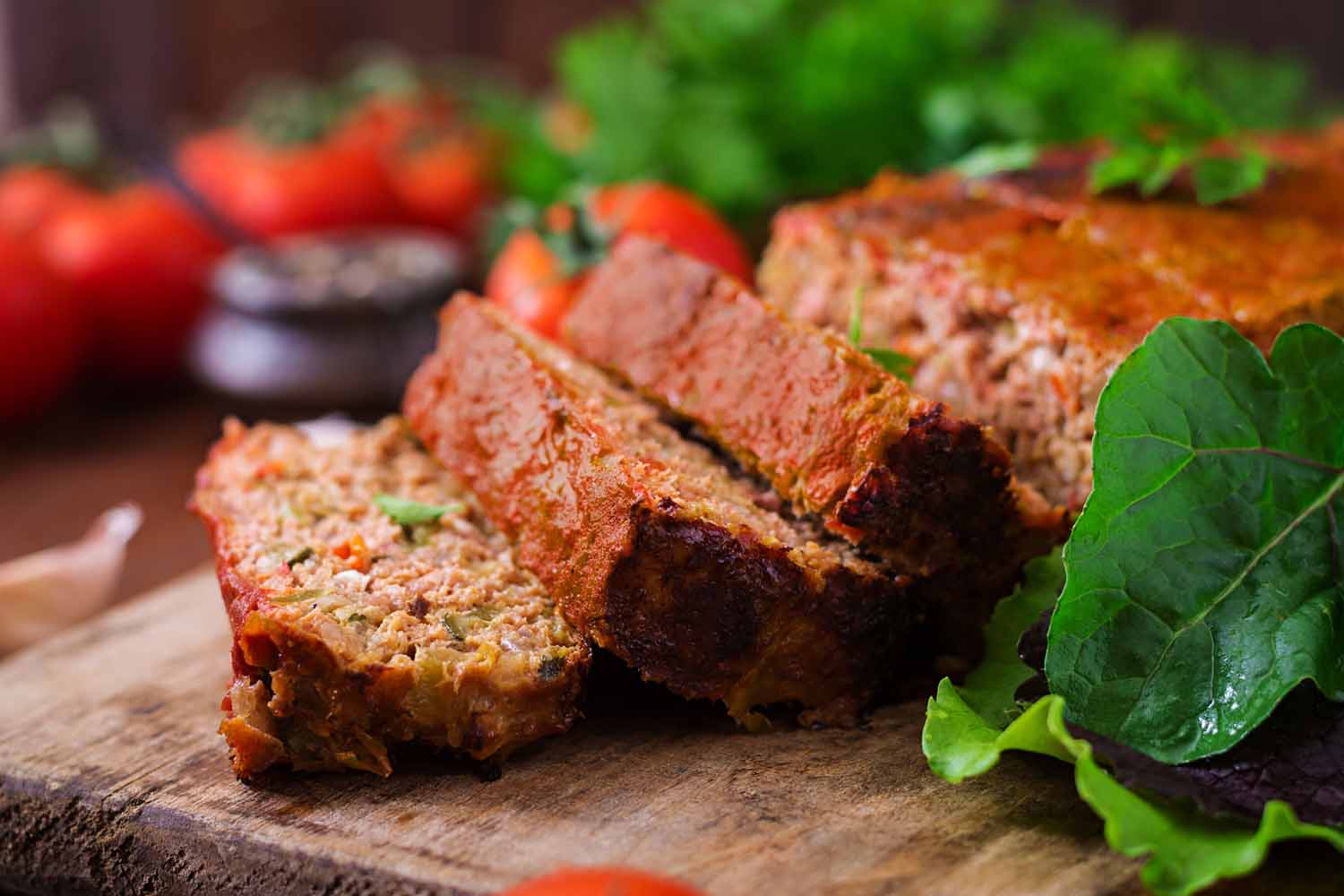 Spice up your meatloaf Cajun-style with a little hot and smoky Andouille sausage. Serve up this savory sausage meatloaf and your diners will soon be begging for a second serving.
Ingredients:
Ground beef - 2

lbs.

Ground pork - 1/2

lb.

Chopped Andouille Sausage, casing removed - 2

lbs.

Eggs, whole - 10

each

Green and red peppers, chopped small - 2 of color

each

Yellow Onion, chopped small - 2

Cups

Celery ribs, chopped small - 5

each

Garlic, chopped - 1

Cup

Hidden Valley Ranch dressing - 2

Cups

Catsup - 2

Cups

Salt, Kosher - 5

tbs.

Black pepper, ground - 5

tbs.

Thyme fresh, chopped - 3-4

tbs.

Panko breadcrumbs - 10

Cups

Griddled Andouille Sausage Meatloaf Entrée - 1

servings
Preparation:
In a clean bowl place all the ingredients except for the vegetables and thyme and combine well.

Fold in the vegetables and thyme to the meat mix and combine well.

Spray all the loaf pans with pan release, fill the pans with the meatloaf mix leaving a 1/2 Inch lip from the top of the pan.

Bake the meatloaf for 60 minutes covered in a 350F. degree oven. Bake for an additional 15 minutes uncovered and increase the temperature of the oven to 400F. degrees and bake enough to brown on top. Ensure the internal temperature of the meatloaf at the end of the 15 minutes is 165F degrees using a food thermometer.

Once the meatloaf has come out of the oven allow for the product to entirely cool. Using the back of a knife or a metal spatula, scrape the inside edge of the pan sides so the meatloaf can pull away from the pan so you can pop it out of the pan to slice. The slices should be 1-1/2" thick slices.